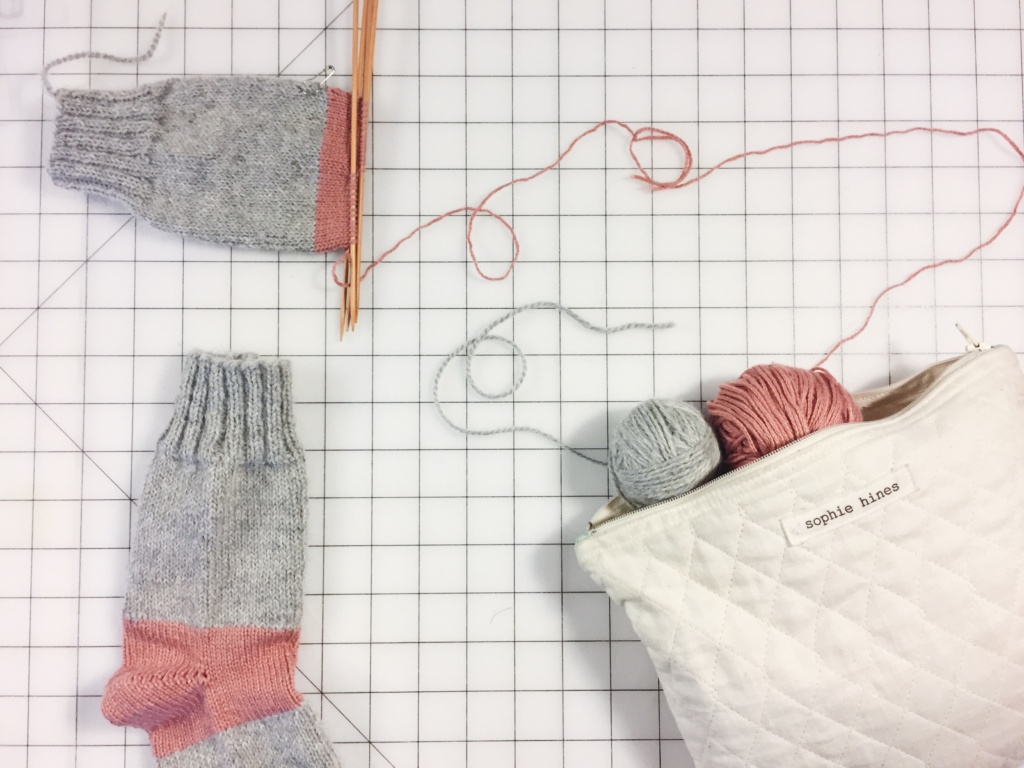 It's the Summer of Basics!! Jen + team at Grainline Studio have announced the sewing project of the summer – The Summer of Basics is an open ended guide, any three projects to add needed basics into your wardrobe.
My first project is a pair of hand knit socks!! (You may have seen my progress reports on the Instagram.) I've never made socks before, my only foray into knitting is a lot of hats, some pillow covers that I later took apart, and a few half finished scarves. Also, Lola's sweater!!! So, like, beginning to medium knitting ability.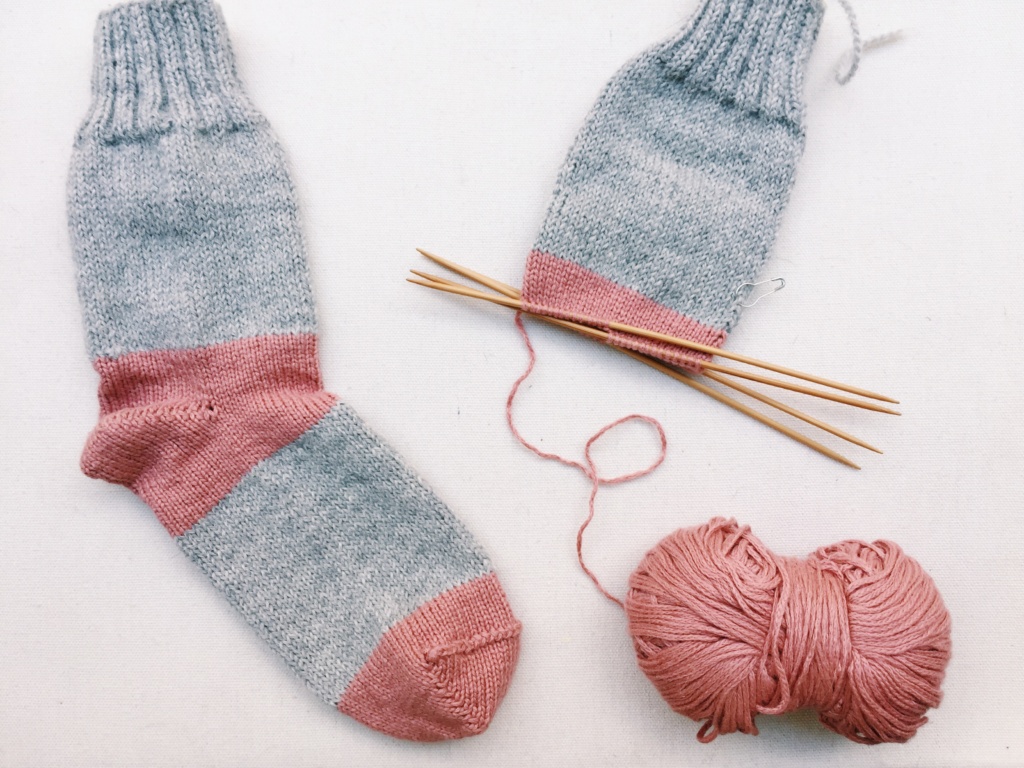 I'm using two different yarns for these socks – the grey is wool and baby alpaca, and it's so so soft and fuzzy!! The pink accents for the heels and toes is a cotton – cashmere blend, which is in a chained form instead of the traditional twist. This makes it really durable and less likely to pill, which is a great choice for heels and toes!!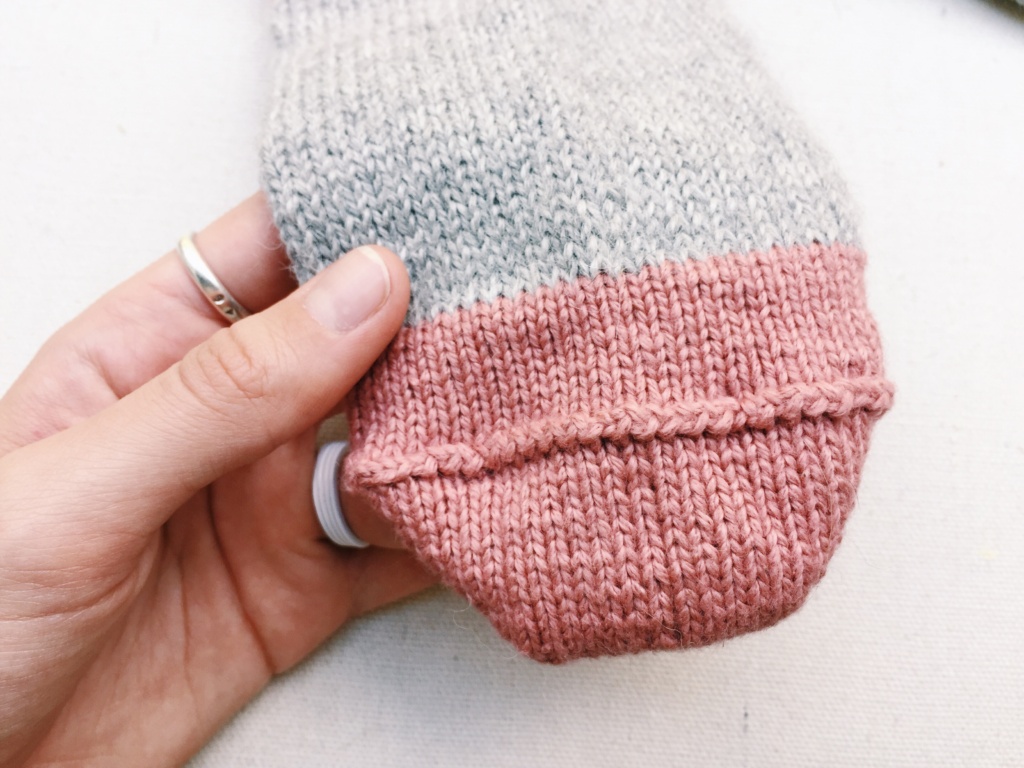 I'm using the Priscilla's Dream Socks Pattern for my first pair of socks, and I really like it!! I picked this one because it didn't have anything crazy going on, I like the shape of the toes and the heel construction, and it was free! For the first sock, I had to do every section three times before I had it how I wanted it. The pattern calls for ribbing all the way down the leg, and decided to only do a bit of ribbing so the change in yarn color wouldn't also include a change in texture.
The only thing I'm not super in love with about this pattern is the seam across the toe. And I'm gonna be totally honest with you, the pattern also provided directions for not having this, but I just wasn't able to wrap my head around them and the directions for this way were easier to figure out based on my zero experience. Also I just really wanted it finished after redoing every section 8 million times.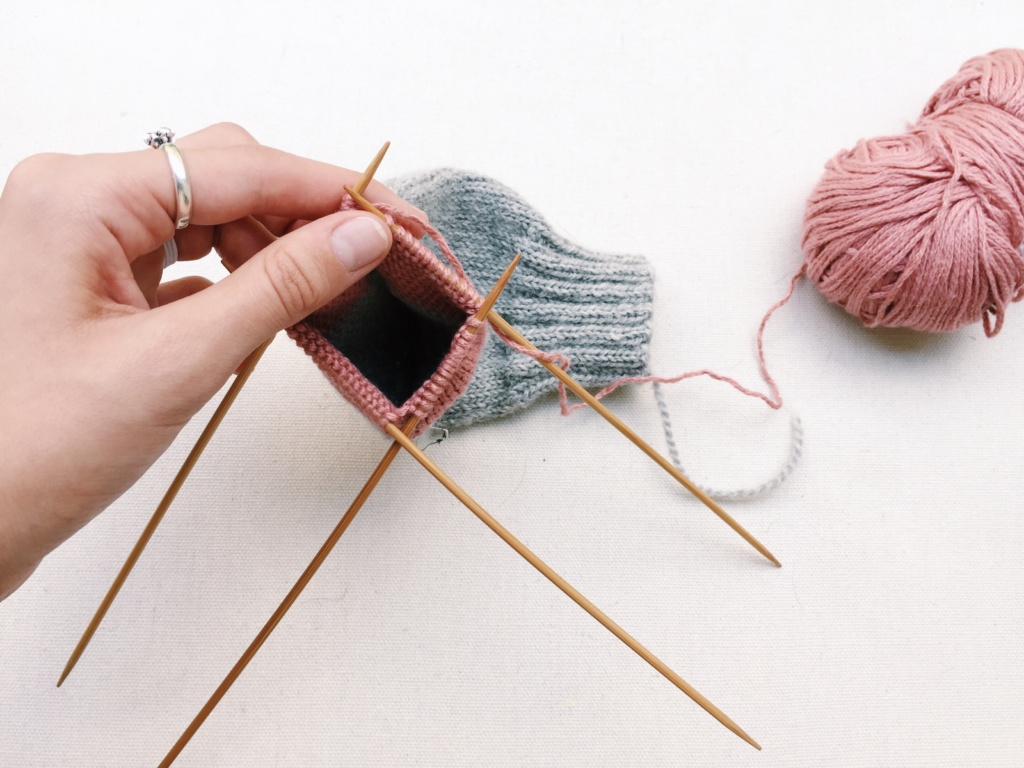 I picked up these super long needles to start this project when I was on a trip to Nebraska, because weirdly nowhere in Lincoln did they have sock length double pointed needles in the size I needed. They're also a bit bigger than the pattern called for but I couldn't find any in the right diameter either!! It might have had something to do with the fact that I insisted on natural toned wooden needles on account of beauty lol. So I don't mean to shit on Lincoln cause they did have needles, only they were colorful or metal and I'm just fussy about things! Also, wooden needles can be taken on planes with less anxiety cause they don't register as weapons.
The second sock has come together way way more quickly than the first sock, except the heel is causing me trouble! I turned it successfully the first time, but I misread the pattern and thought I had the wrong number of stitches left over so I tore it out. Now every time I start over I mess it up a different way!! Oh well, I'm getting really good at it.
I'm almost done with my first project for Summer of Basics, and I'm getting really excited to have my first pair of hand knit socks, AND to get started on my next project!!
Happy Sewing, and Happy Summer!