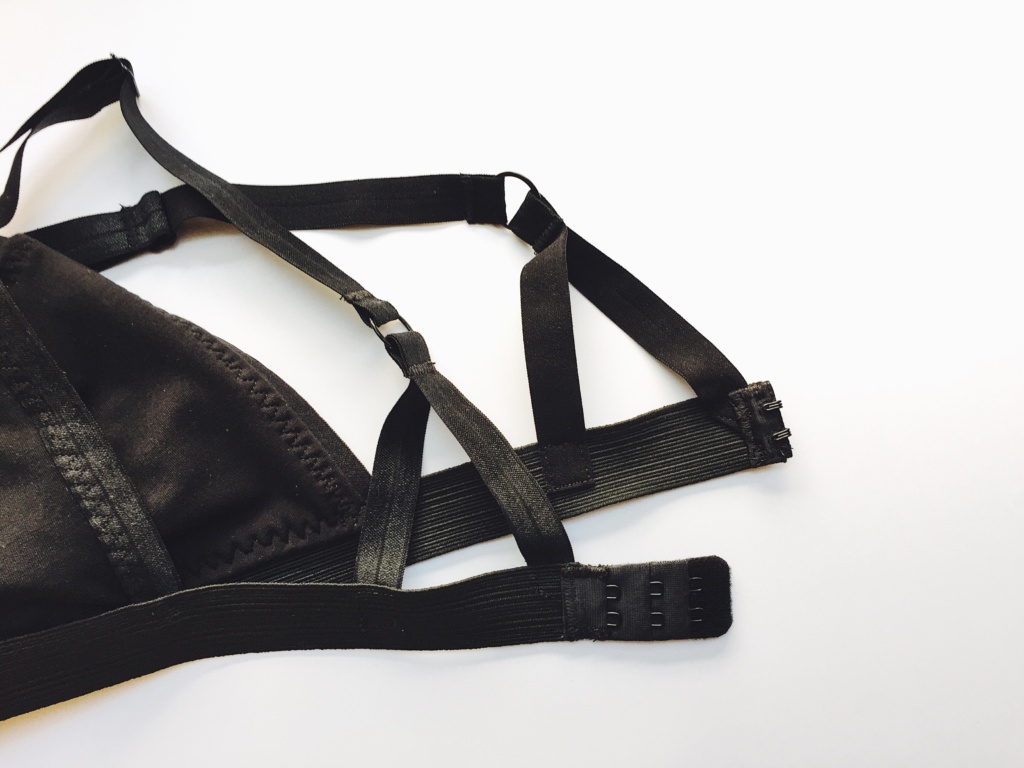 Recently, I received this question about finding hook and eye tabs, and how to match them with underbust elastic.
I recently purchased the pattern and I'm preparing to make a few Euler bras, but I have a small question about the notions required in the pattern instructions. Most 2 hook bands are 1.5″, but it is difficult to source 1.5″ under strap elastic (I found it only in black and white on ETSY). The directions mention cutting to fit (if the elastic is narrower than the hook)- but I wasn't sure how to do this, and/or to clean up the raw edges of the hook closure once it's been cut. Any tips? Do you typically buy white elastic and dye it to match other notions? Do you know of another source that offers more colors?

I am super psyched to make the pattern, it looks absolutely lovely. Any help you could offer would be greatly appreciated.

Thanks,

A Sewing Enthusiaste
So I do sometimes trim the hook and eye tabs, if there's less than 1/4" difference- I just trim the corners off the side that gets attached to the elastic, then do a very close zigzag over those edges to seal the raw edges. Voila! If you do this, be mindful of the eye wires that extend near to the sides while you're sewing. I've broken more than my share of needles that way!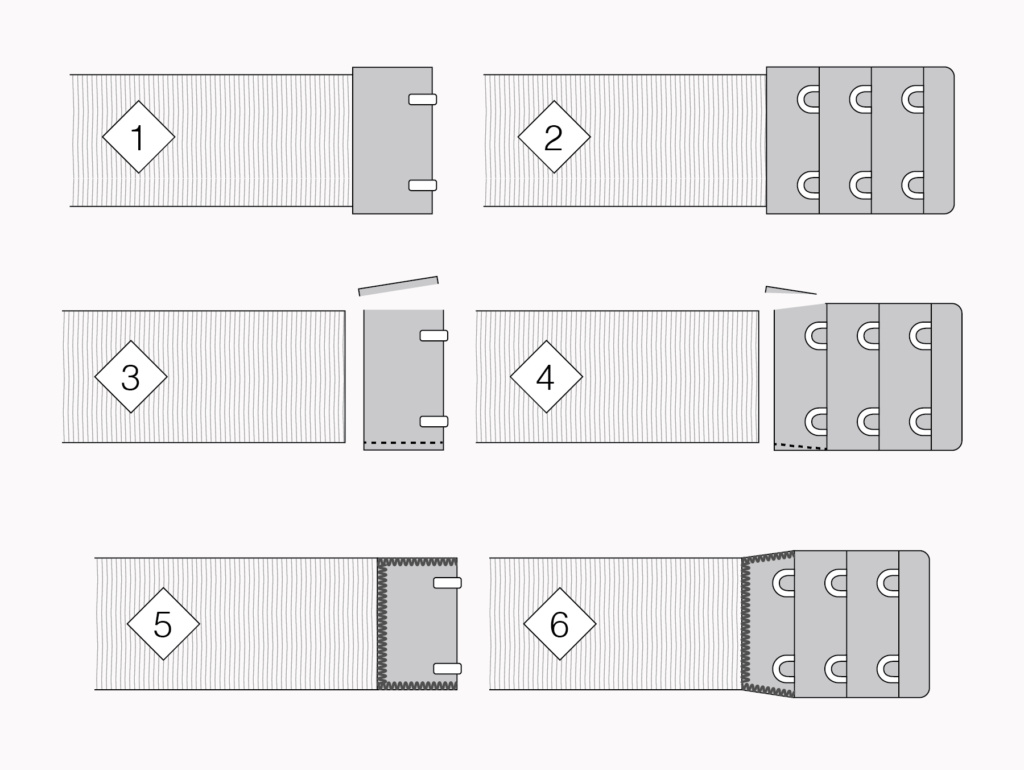 If your hooks are much wider, there are instructions in the pattern for making a fabric covered elastic band, so the band matches the width of the hook and eye.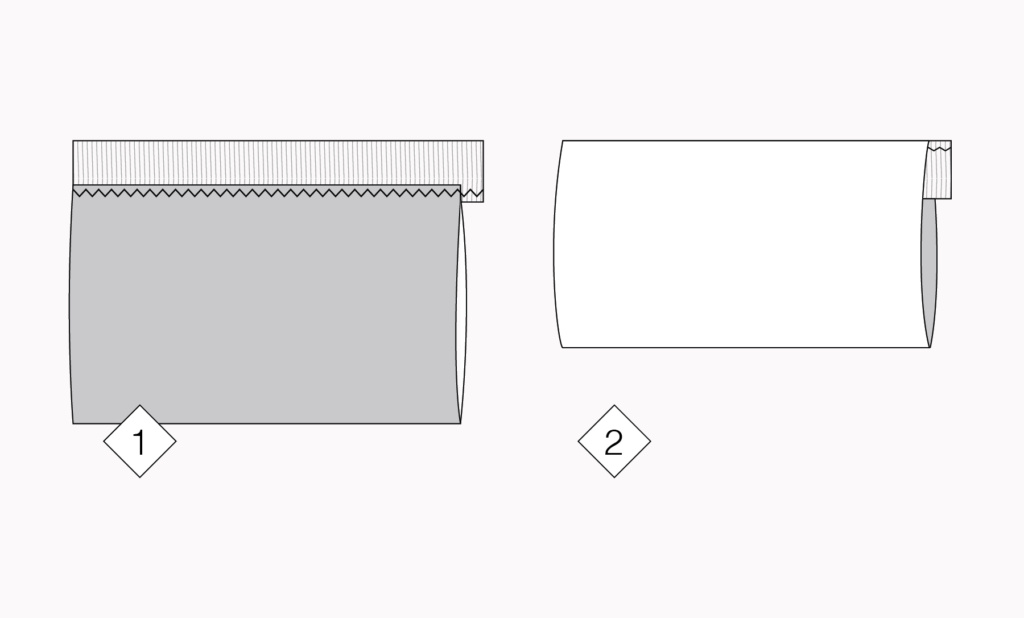 Purchasing Resources 
I like

Porcelynne.com

 for narrower (1") hook and eyes – she always has a few color choices available.
You can find them here: http://porcelynne.com/lingerie-supplies/hook-amp-eyes
If you're interested in dyeing your notions, (which is a lot less scary than you might think!) Amy from Cloth Habit has an awesome blog post how-to!!
http://clothhabit.com/lingerie-friday-dyeing-the-notions/
If you're looking for one inch elastic to match with those hook and eye tabs, 

I personally love using the one inch knit Dritz elastic that is available at Joann Fabrics and other craft stores- 
http://www.joann.com/berry-knit-elastic/11384286.html#q=1%22%2Bdritz%2Belastic&start=18
Etsy is also a great resource to find more colors, and you can usually find someone who will custom dye some elastic for you if there's a particular color you're looking for! I really like the 1" satin elastics that are listed on this page, and have used some of them for my garments. 
https://www.etsy.com/search?q=1%22+satin+elastic&order=most_relevant&view_type=gallery&ship_to=US
Happy Sewing!