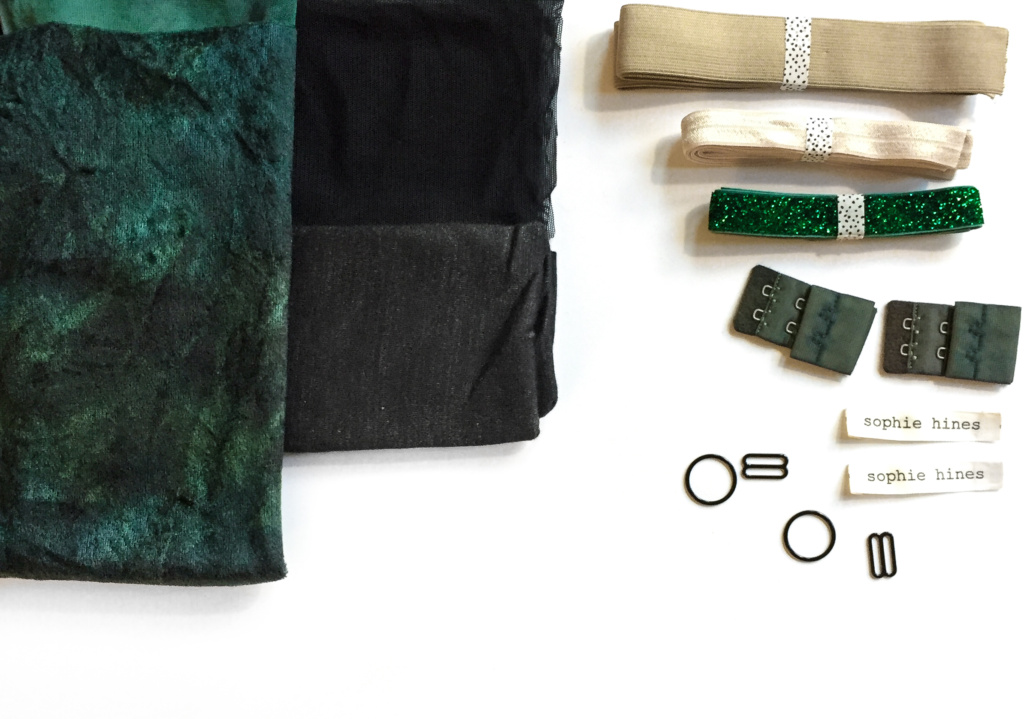 Ok folks. It is October and it is about to be Halloween. I know how much Halloween means to some of you. For me, I love it because it is the herald of the Holiday Season which ultimately culminates in the best day of the year, ie, Valentines Day, ie, pink sparkly flower love day, but that's getting ahead of myself.
We have a special Halloween flavored lingerie sewing kit this month!! Oh my gosh, ladies and babes, it is so incredible and I think it's going to rockk your Scary Sweet Socks off.
First off, I Noticed how much you awesome people love the velvet kit we did a few months ago, so we are Back On The Velvet Track this month, just for you!! Our velvet this month is this super awesome poison apple green stretch velvet, with swirls of black and killer. Lingerie industry secrets have informed me that velvet lingerie is about to be a whole trend, and I think it's because of You, so we'll all help bring it in together.
We paired the lovely green velvet with some sparkly black jersey for accents, black mesh for the bra lining (also if you're into that mesh butt life) and some deep green hook and eye tabs. Here's the kicker, though – since green swirled velvet and gold sparkly jersey isn't Enough, we thought we'd throw some green glitter bra straps in there for ya. You heard me. 
If you are Not into Halloween at a fever akin to religion, do not fear. You can snag one of these precious sewing kits and just bask in the glory that is velvet and glitter, no extra charge. That's for free.
As usual, this Limited Edition kit is Extremely Limited, and this month we only have FIVE (edit, at time of writing, we're down to three!!) of these babies, so DON'T WAIT!! Ok!? I want you to have everything your heart desires, so don't miss out!! This kit makes one (1) Euler Bralette, and one (1) Arccos Undies. Patterns sold separately, in both PDF and Paper versions!
Happy Sewing, Babes!