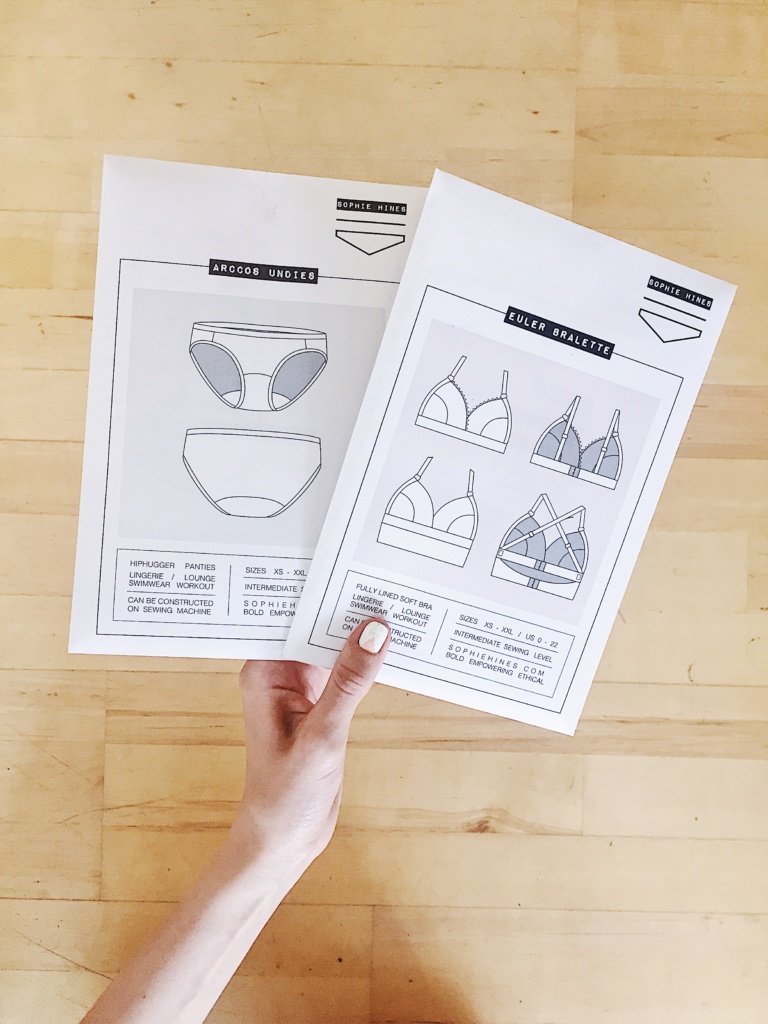 Guess what!! Our two sewing patterns, the Euler Bralette and Arccos Undies, are available in Print Form!! WHAT!
The Euler Bralette is a soft bra without underwires. It features curved center seams for shaping and support, and has two Views for customization. It is honestly so comfortable, and is super easy to make! And I'm not just saying that.
The Arccos Undies is a basic hiphugger panty with forward side seams to showcase contrast fabrics if colorblocking is your jam. It also provides a great anchor point if you like adding bows or lace stripes! The crotch is cut intentionally wide, to prevent wedging or gaping during your day.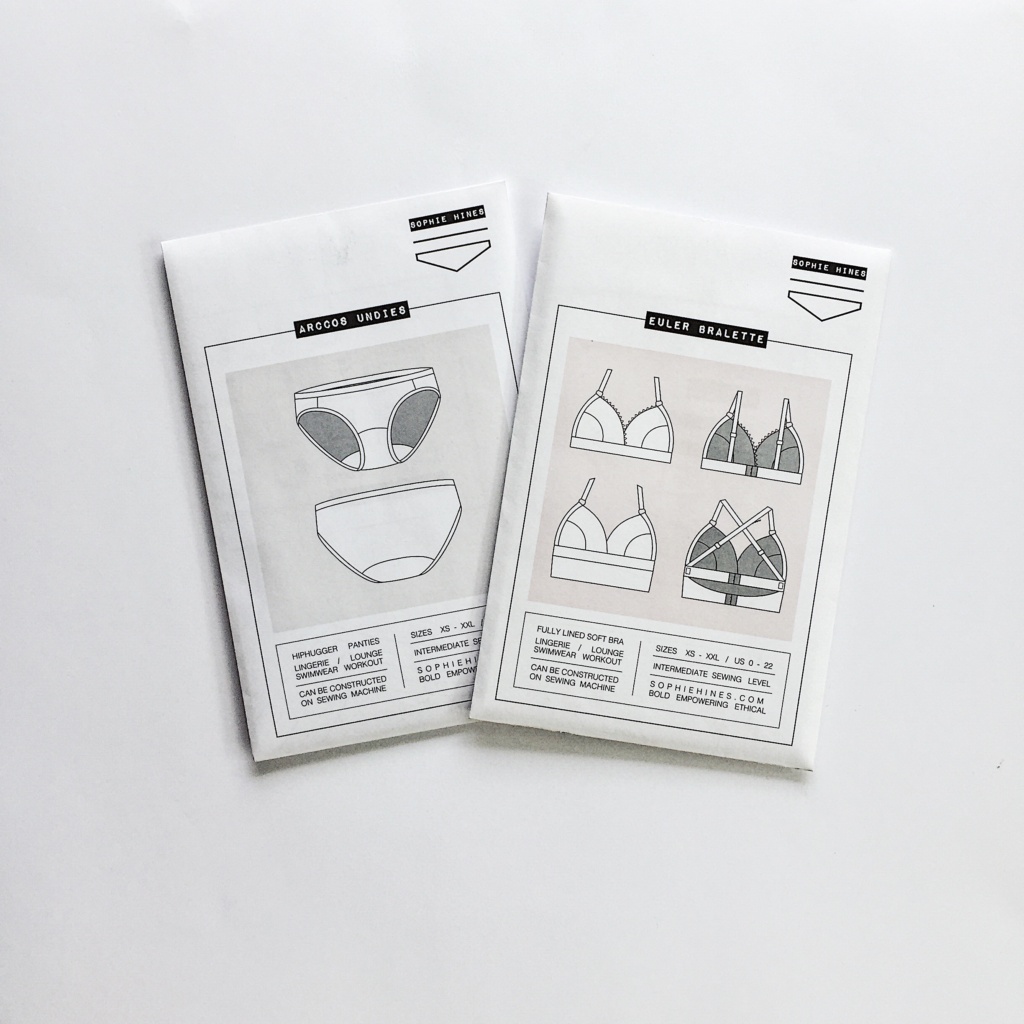 There are some awesome new features in these Printed versions! They're printed on heavy duty thick paper, which makes tracing and reading instructions super easy. The pattern pieces are all laid out one big sheet (re: it's a printed pattern), which means no more cutting and taping pieces together, or fussing with printer settings! (I was just doing this the other day to make a sheet of labels, and I now have very little hair left on my head.)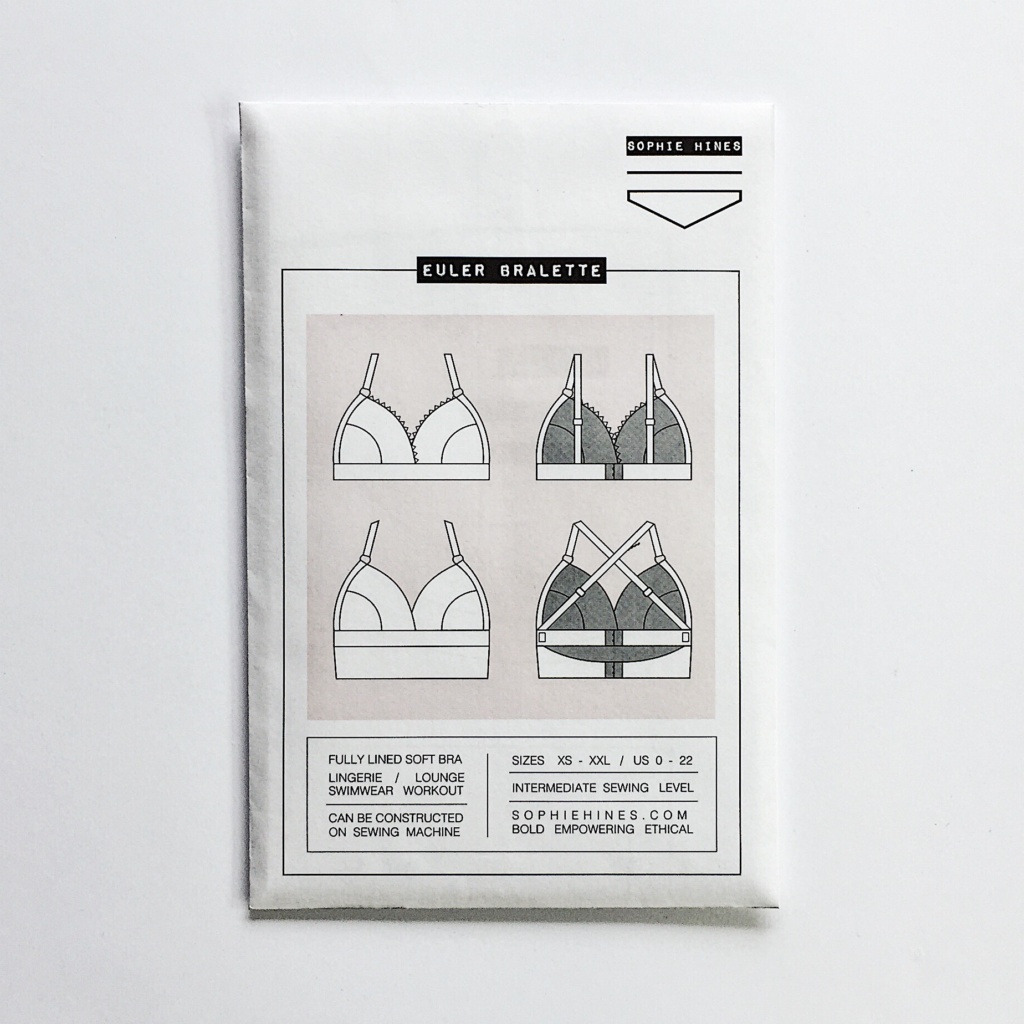 Both patterns include a stitch chart in the instructions, which may be my favourite part. It lists all the stitches you'll be using to make the garment, with places to write down your machine settings so you can go back and look up what stitches worked best for you!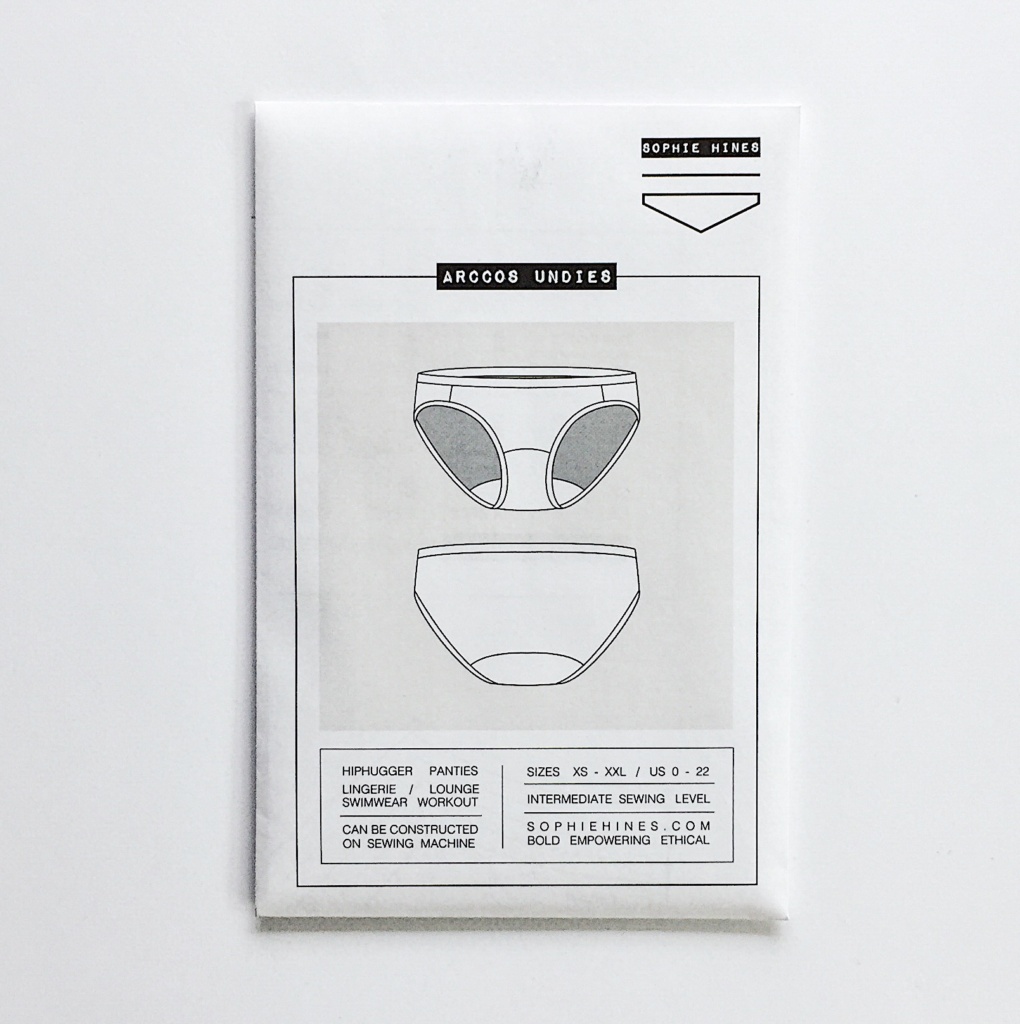 The instructions for these patterns have been re-written and include extra illustrations to make them easy as pie!! Seriously, they are not as hard as they look – and the undies don't even look hard! The instructions include step – by – step directions for every kind of elastic you'd want to use for these
The perfect weekend project – order your patterns now and you should have them by Saturday!! OH DAMN! Get your podcasts downloaded, your tea cups washed, and your Netflix queued, and you'll have a brand new undie drawer by Monday!
Happy Sewing!