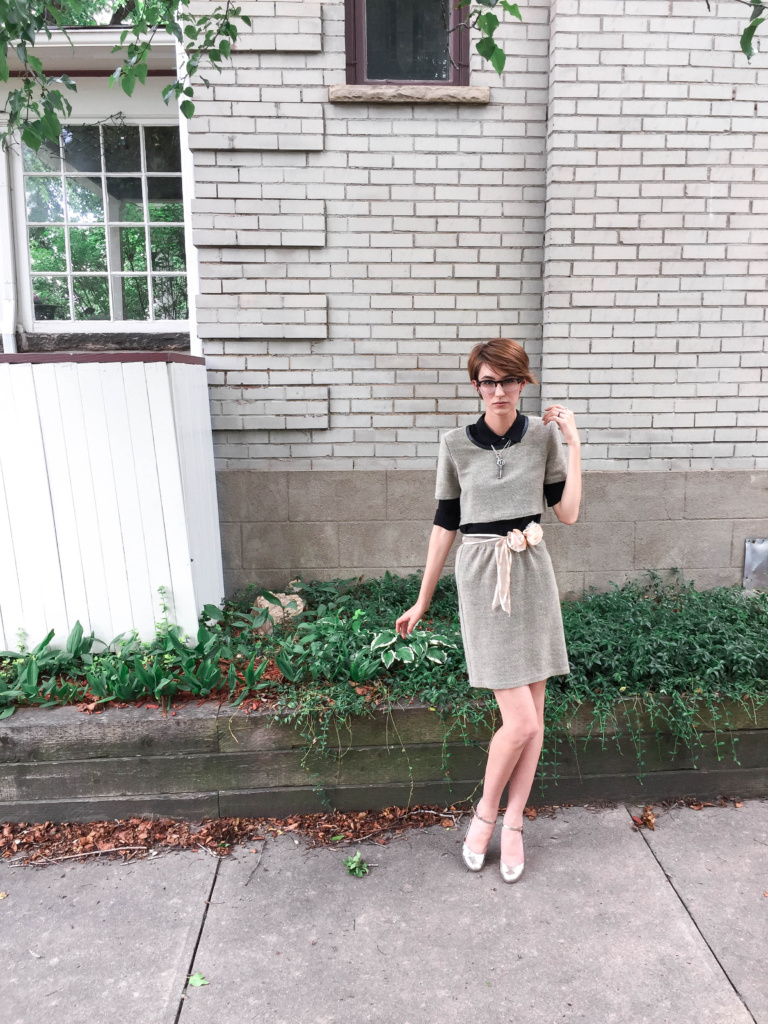 Dress – Restyled THML Dress
Shirt – Black Silk Broadway & Broome Workshirt, Thrifted
Sash – Handmade (From my Senior Prom Dress)
Necklaces – Vintage keys
Shoes – Jessica Simpson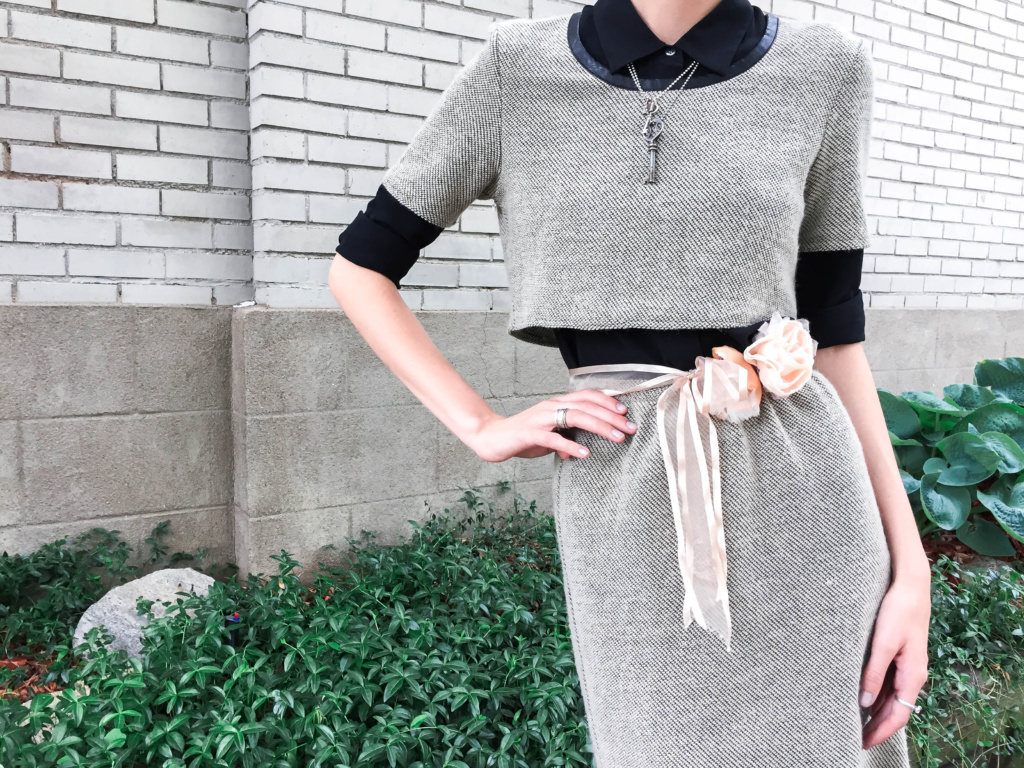 This past month, I had the pleasure of participating in the Restyling Exchange held by Pilar Bear and Amy Nicole Studio! Everyone who signed up both sent and received a garment to rework, along with style guides to help insure everyone would be happy at the end!
I sent this taupe knit dress to be restyled – I originally purchased it in a boutique in Lincoln, Nebraska, because I loved the texture of the fabric. It was a long sleeved, with faux leather at the neckline + cuffs, a loose waist, and an exposed zipper at the back. I chose this piece because although I am the largest proponent of loose + boxy clothing, it was just a bit shapeless and uninteresting.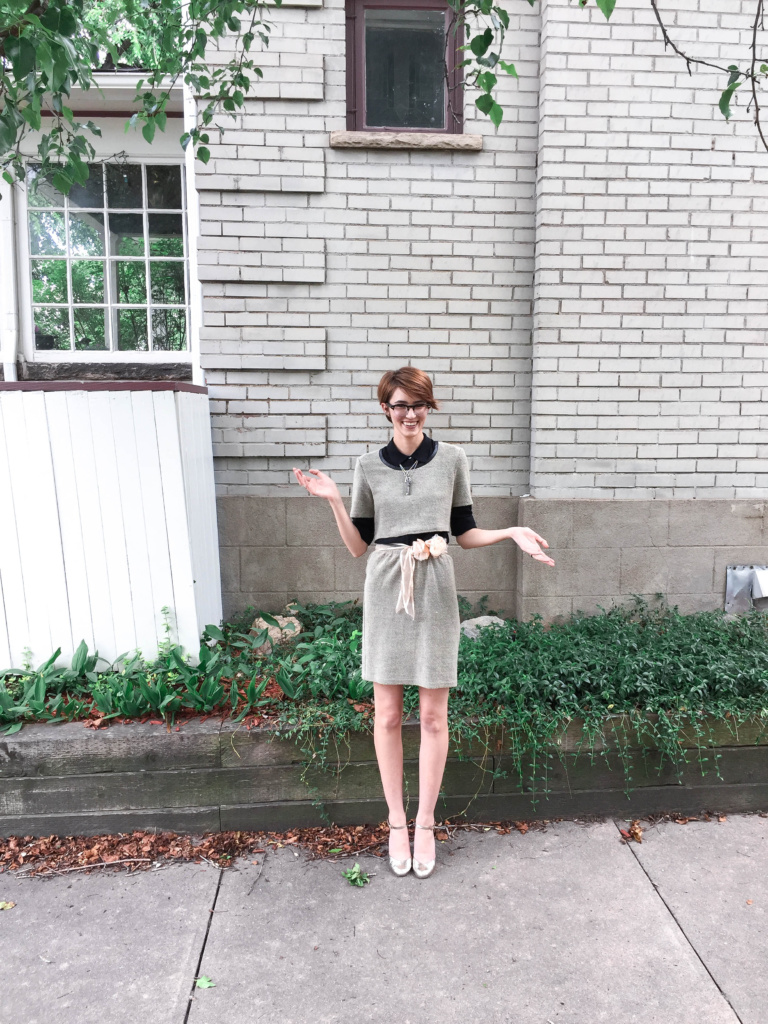 What came back to me is just adorable!! The restylist for my dress turned it into a two piece dress, with a short sleeved cropped top + high waist skirt! Layered over my favourite black silk button down, I think it might be one of my new favourite outfits!!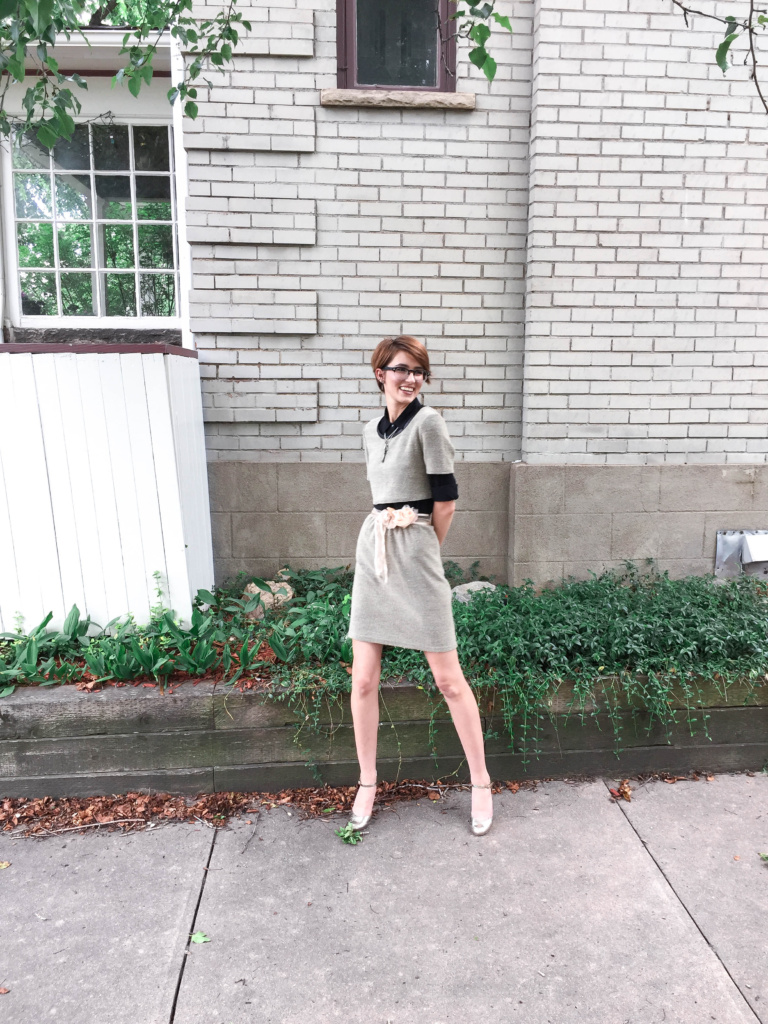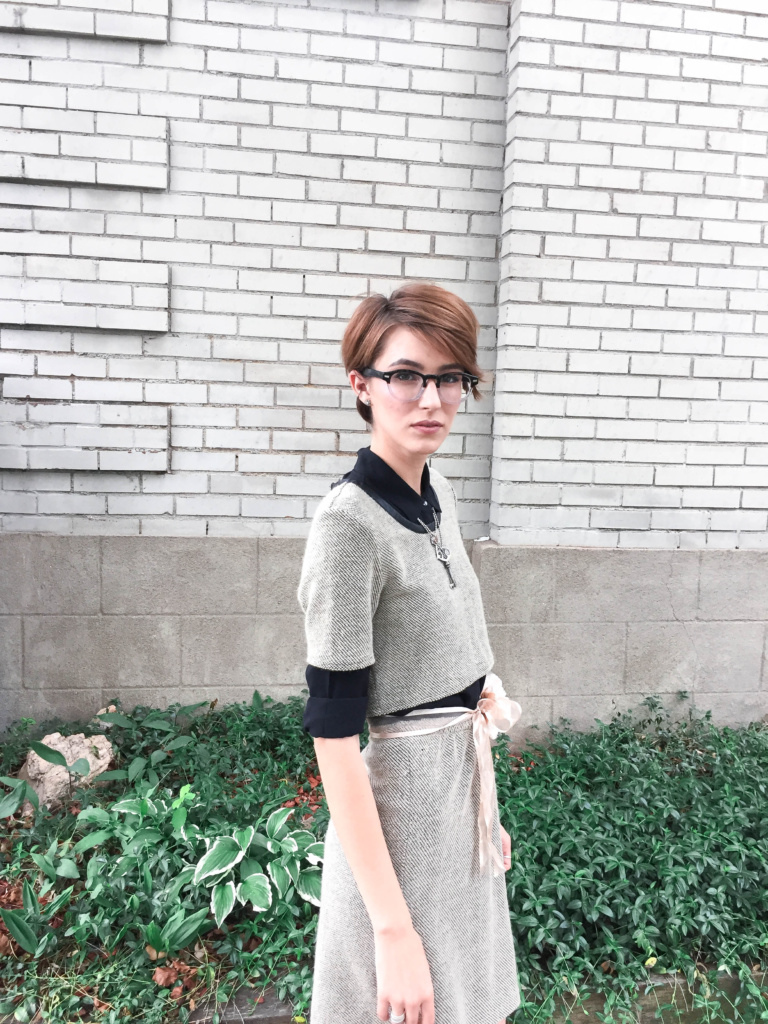 How cute!! It needs a little bit of work to make the skirt fit perfectly, but otherwise I'm so in love!
I'll be posting about the garment that I re-did soon – Check back!
Happy Sewing!