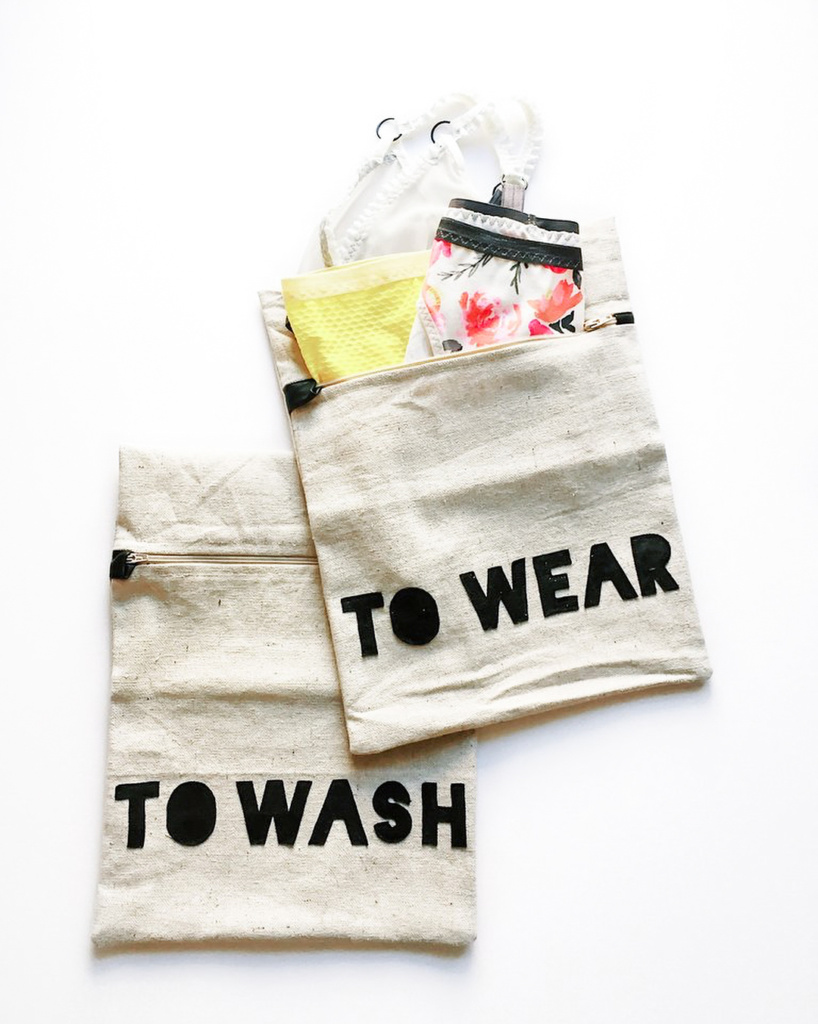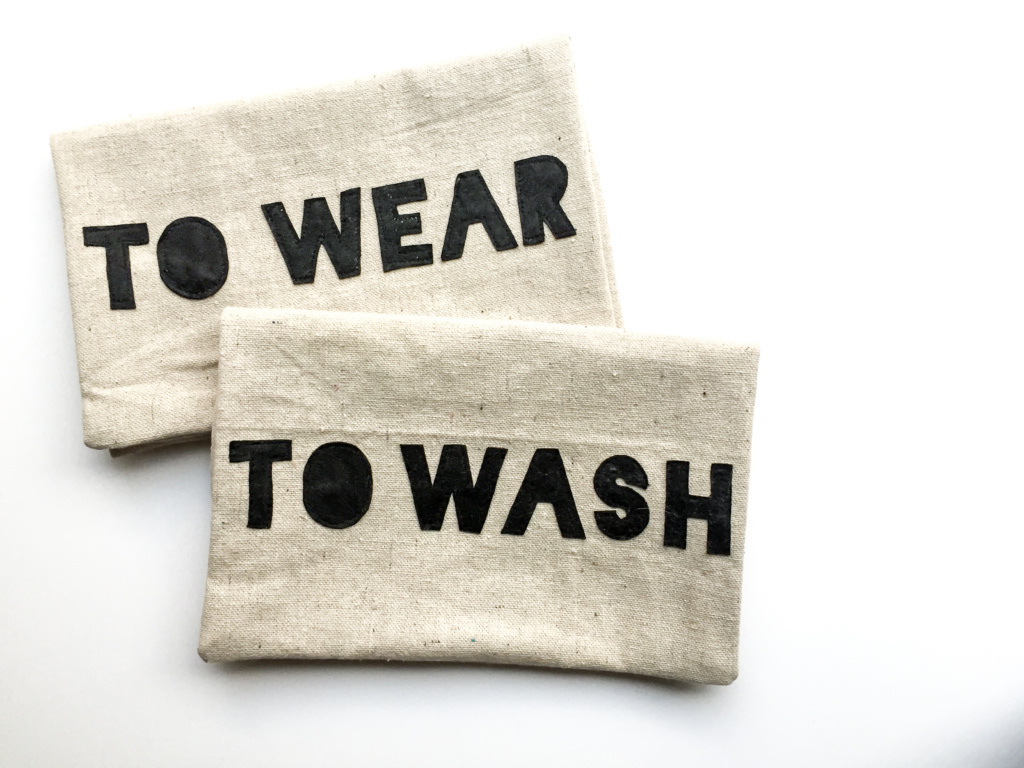 It's officially Holiday Season! Everyone's out there traveling their butts off, living out of suitcases for a week or two.. When traveling, I always start the trip with excellent intentions to keep my clothes folded and organized in my suitcase, keeping my fresh and worn lingerie separate, and somehow they always get all mixed up and it's just a pile of mess in there… Well, we want to help make your life easier (and of course because #icouldmakethat), so we dreamed up a little Downloadable PDF Project for you to whip up before you head off on some grand adventures!!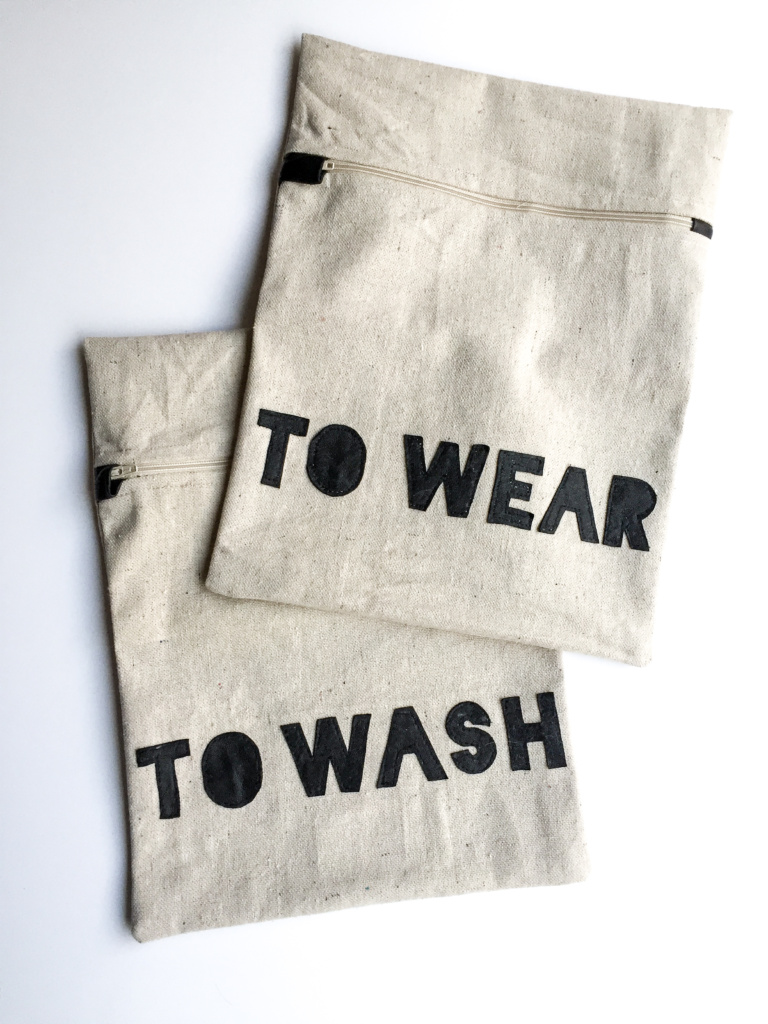 The Lingerie Travel Bag PDF Pattern is a free, downloadable, print at home PDF file. It makes two zipper pouches that are the perfect size for a trip's worth of lingerie – one for clean and one for laundry!! The template for the words to wash + to wear is included in the pattern!
SEWING TUTORIAL
STEP ONE Print your pattern! It's designed to print on US Letter or A4 paper. Set your printer to 100% with no scaling. Print the first page first and measure the 4×4" square. If it has printed out correctly, continue with the rest of the pattern pages. Trim edges and tape pattern pieces together. Print these instructions or read them on your computer or tablet to save paper!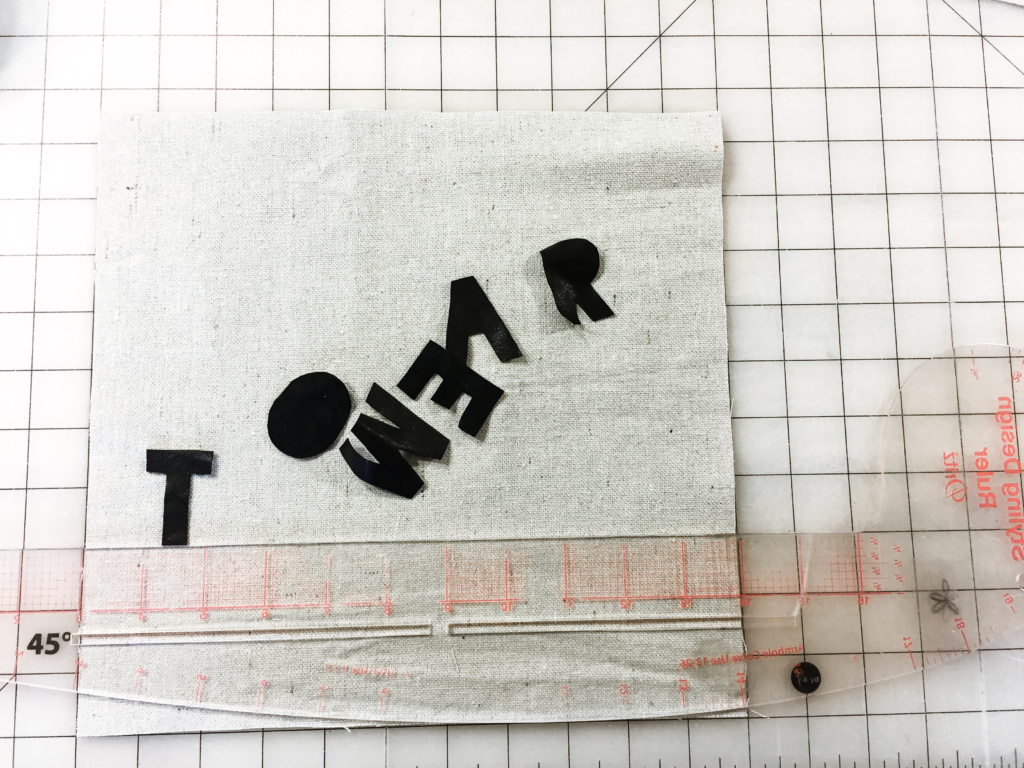 STEP TWO Lay out your pattern + cut pieces from woven fabric. Cut out letters from applique material.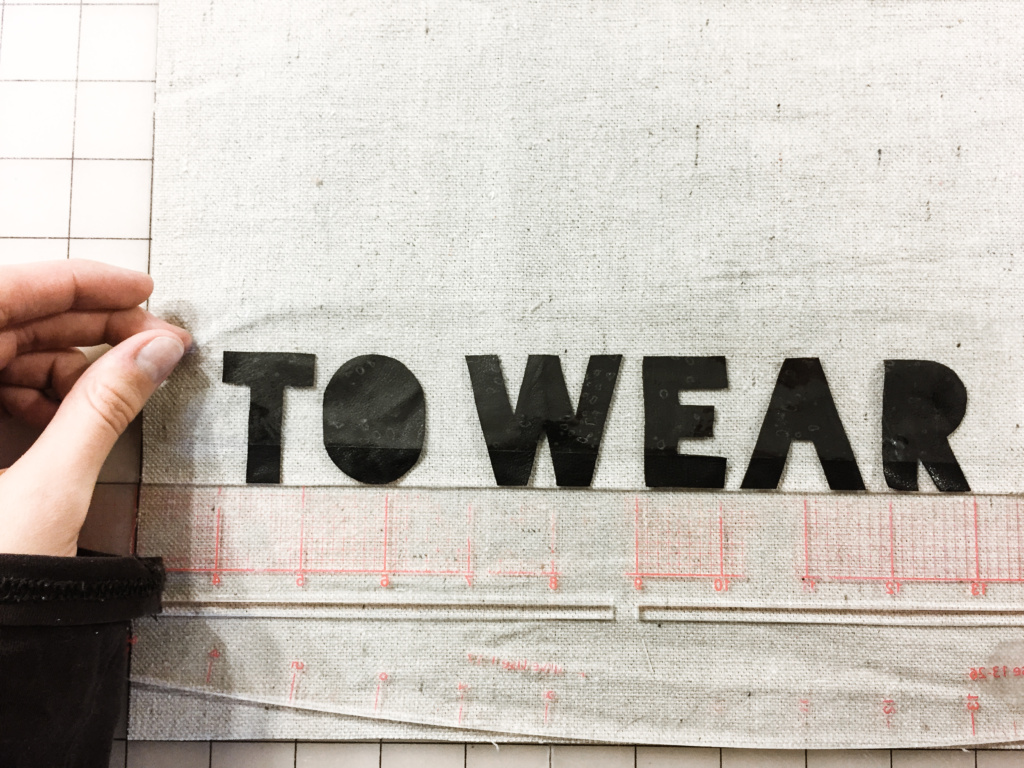 STEP THREE Arrange your letters onto the right side of Piece One, three inches from the bottom edge. Apply with whatever applique method is your favourite. I taped the letters onto my fabric, then stitched through the tape and removed the tape afterwards. If you decide to do this, make sure your tape is NOT very sticky so that it will be easy to remove. My tape was way, way too sticky. It was a nightmare.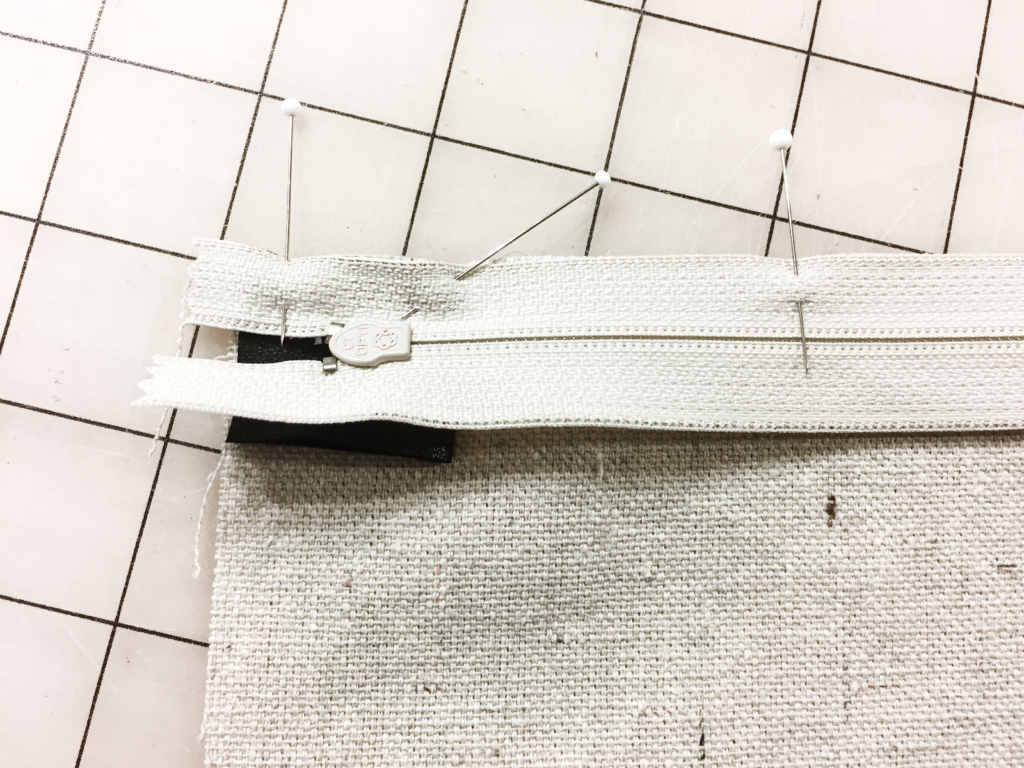 STEP FOUR Line up your zipper face down along the top edge of Piece One. Place the beginning of the zipper 1" from the edge of the material. Pin + sew zipper into place with a straight stitch.
If you want to include zipper shields, place a 1 1/2″ x 2″ strip of appliqué material under the top of the zipper, and a 1 1/2″ x 1″ strip under the bottom of the zipper, face down and lined up with the top edge of the zipper.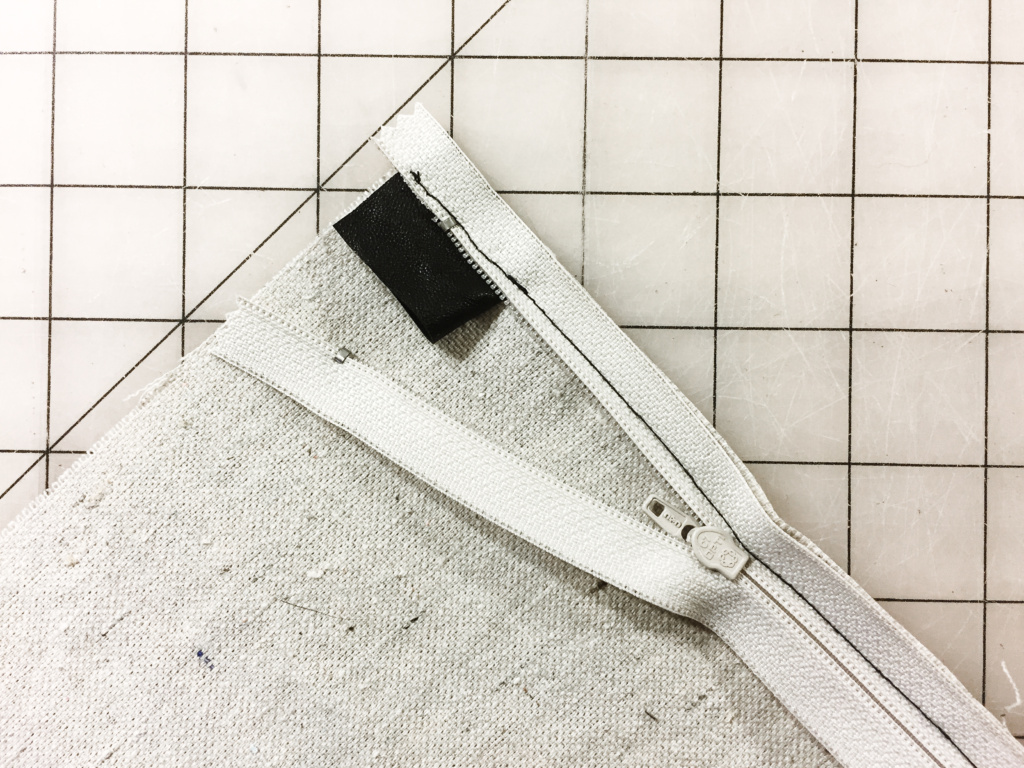 STEP FIVE Trim excess fabric from underneath zipper. Fold zipper to right side, and stitch the side of the zipper to the front of Piece One. STEP SIX Repeat steps Three and Four for the other side of the zipper, and the end of Piece Two.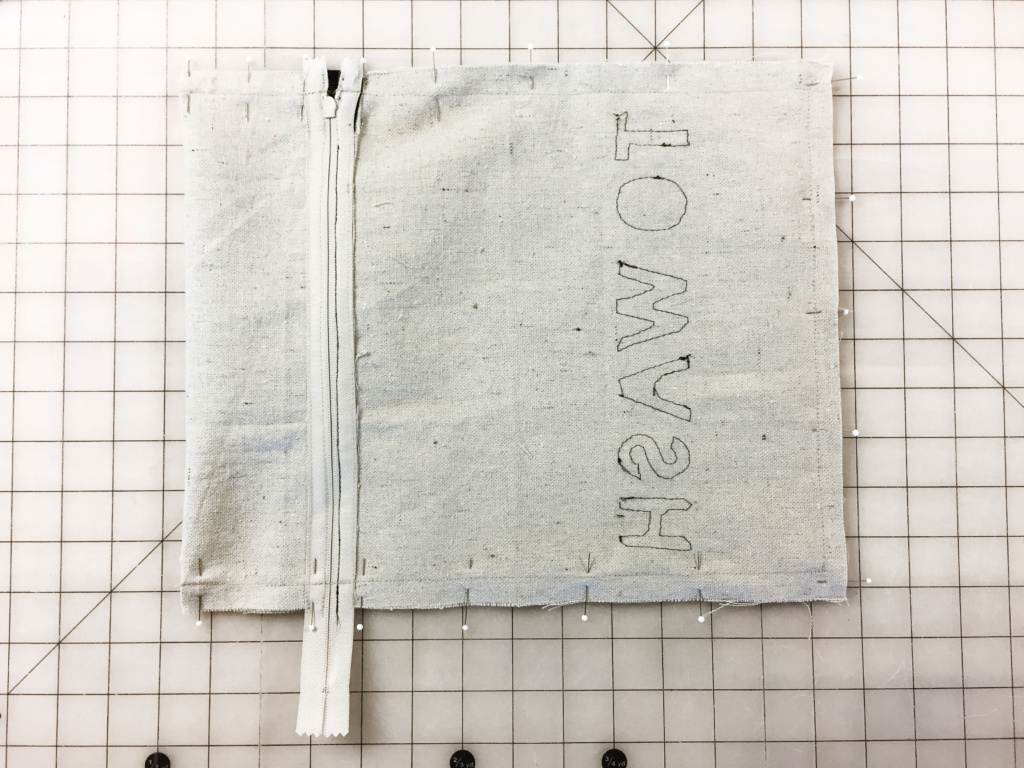 STEP SEVEN Line up the bottom and side edges of Pieces One and Two. The top will be Piece Two folded over. After pinning the opening of the zipper into place, open the zipper a few inches so you won't sew your bag shut.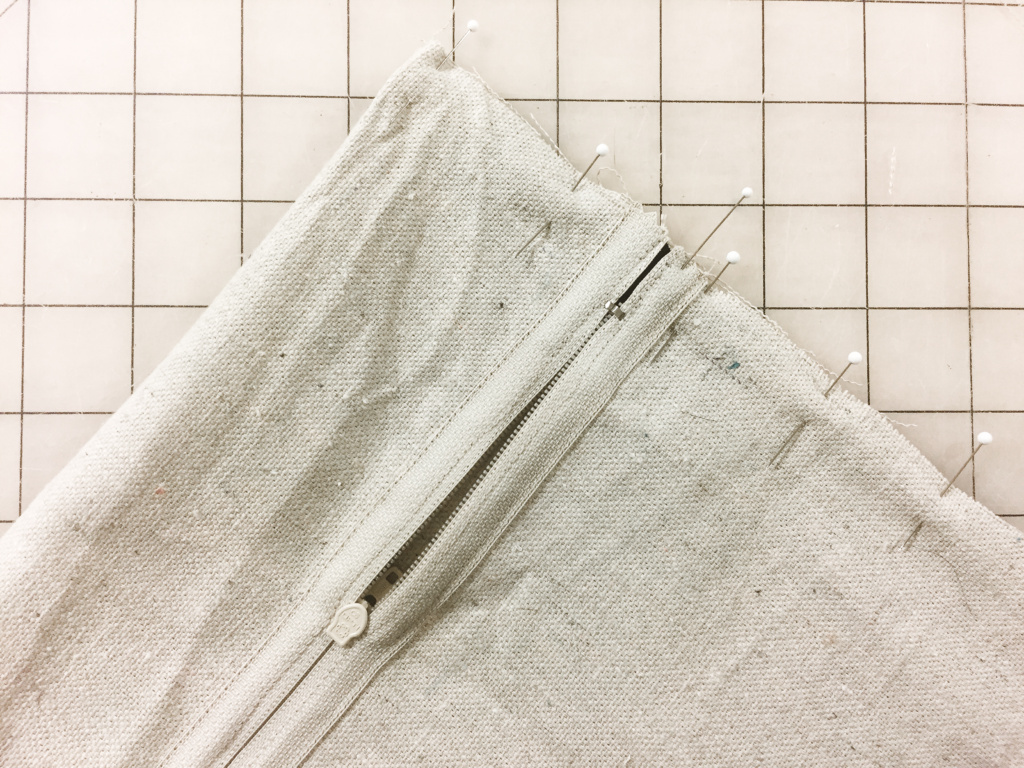 STEP EIGHT Sew around the sides and bottom of Pieces One and Two. Trim Zipper, if necessary. Finish edges with whatever method you prefer – bias binding, pinking, zig zagging, serging, etc.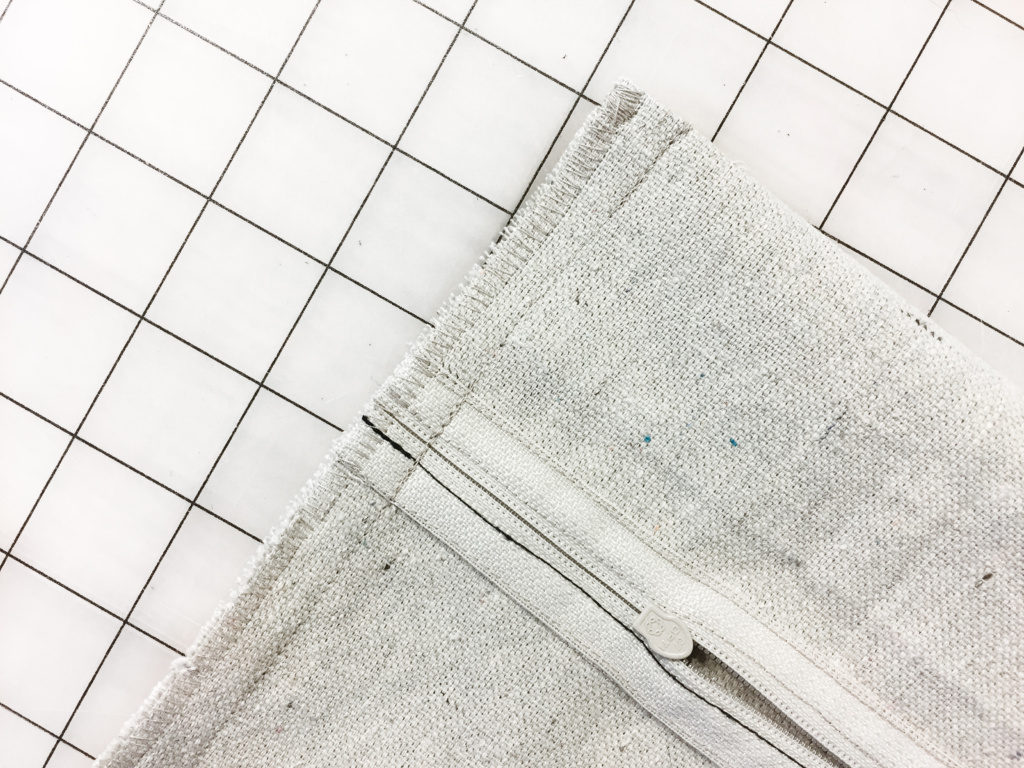 STEP EIGHT Turn bag inside out. Ta Da!! You have finished the Lingerie Travel Bags!!
Happy Sewing, + Happy Holidays!!