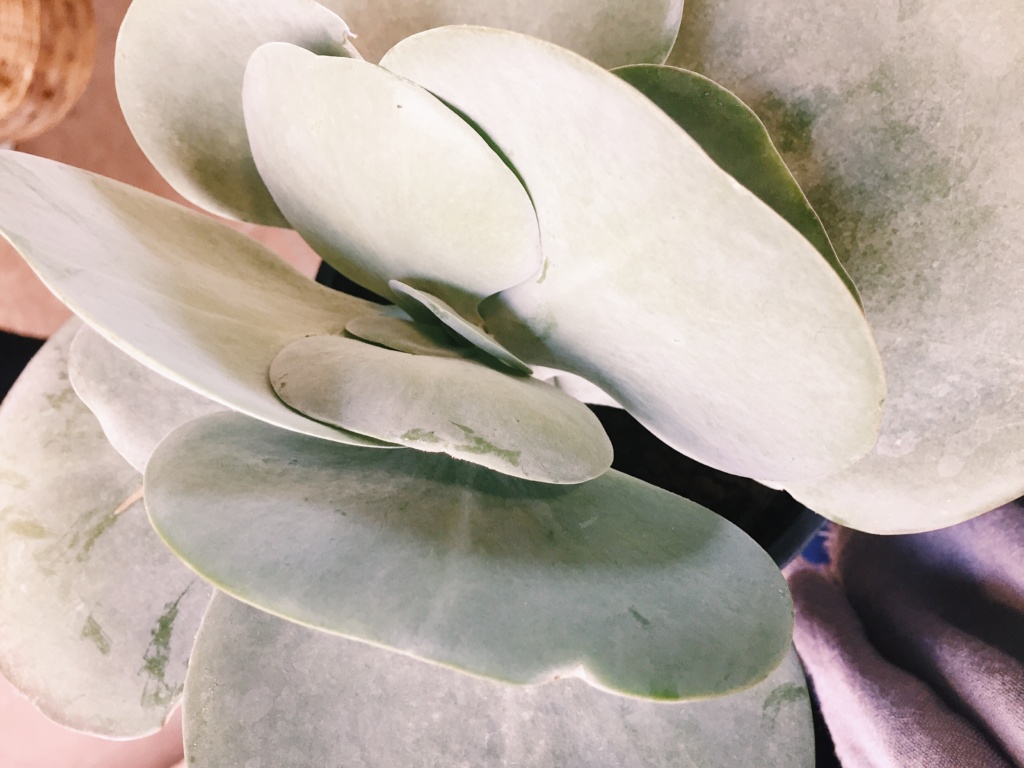 Last weekend, I visited the Denver Botanical Gardens with Miranda from Fancy Tiger Crafts! We went to see the Succulent and Cactus show + sale, and had such a blast!
The show was insane, there were about five billion people there. And five billion more types of succulents and cacti than you ever even knew existed. Plus four more.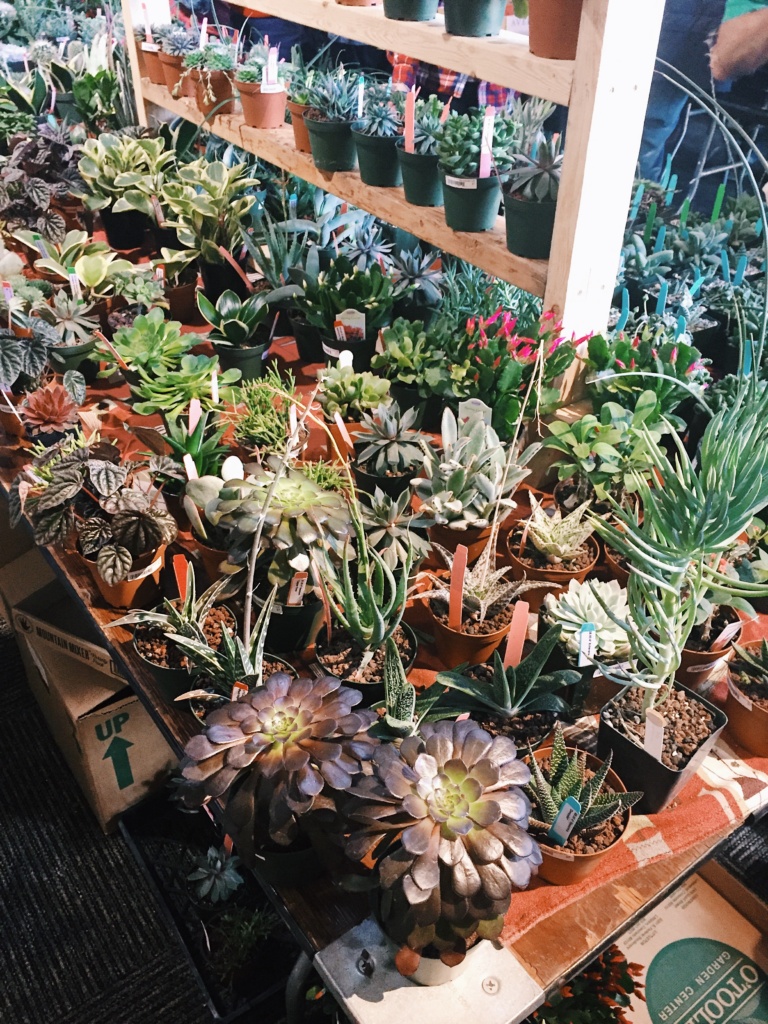 I love plants and succulents especially, because they're just so darn cute, and additionally I cannot be trusted to water anything in any sort of schedule. It's a good thing Lola barely drinks any water, it evaporates out of her bowl faster than she can drink it.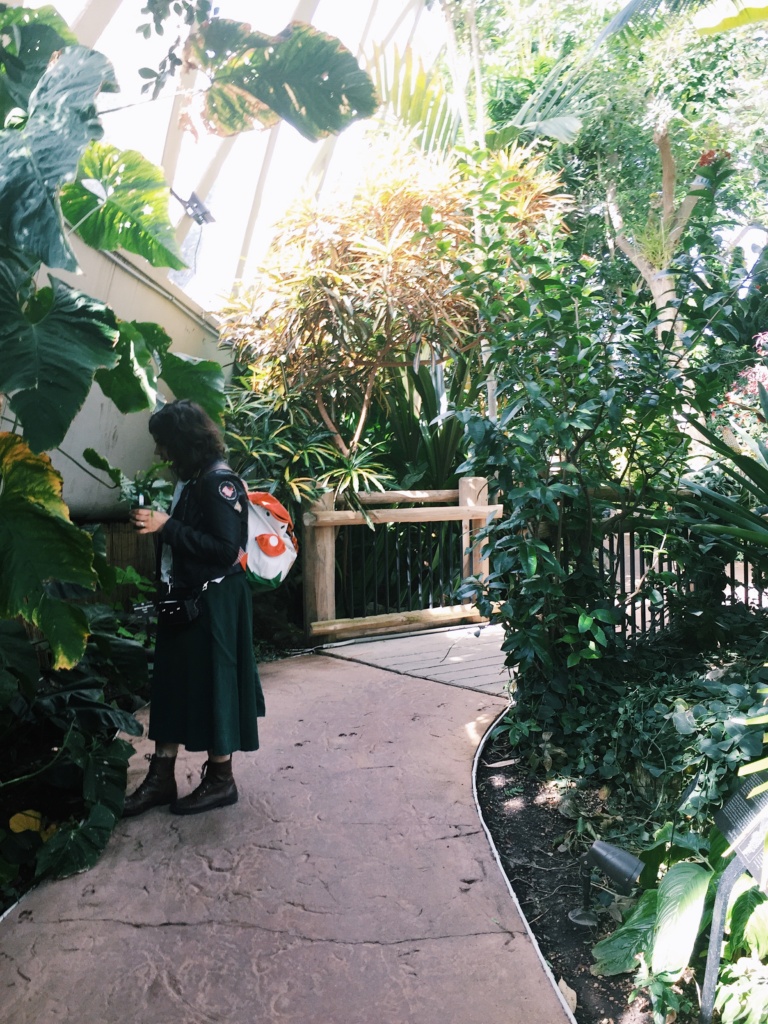 The longest part of the day was waiting in line to purchase the teeny plants we'd chosen- it legitimately took over an hour. Miranda's husband held our place in line as we ducked into the greenhouse to check out the pretty plants – holy what there are such cool things in there!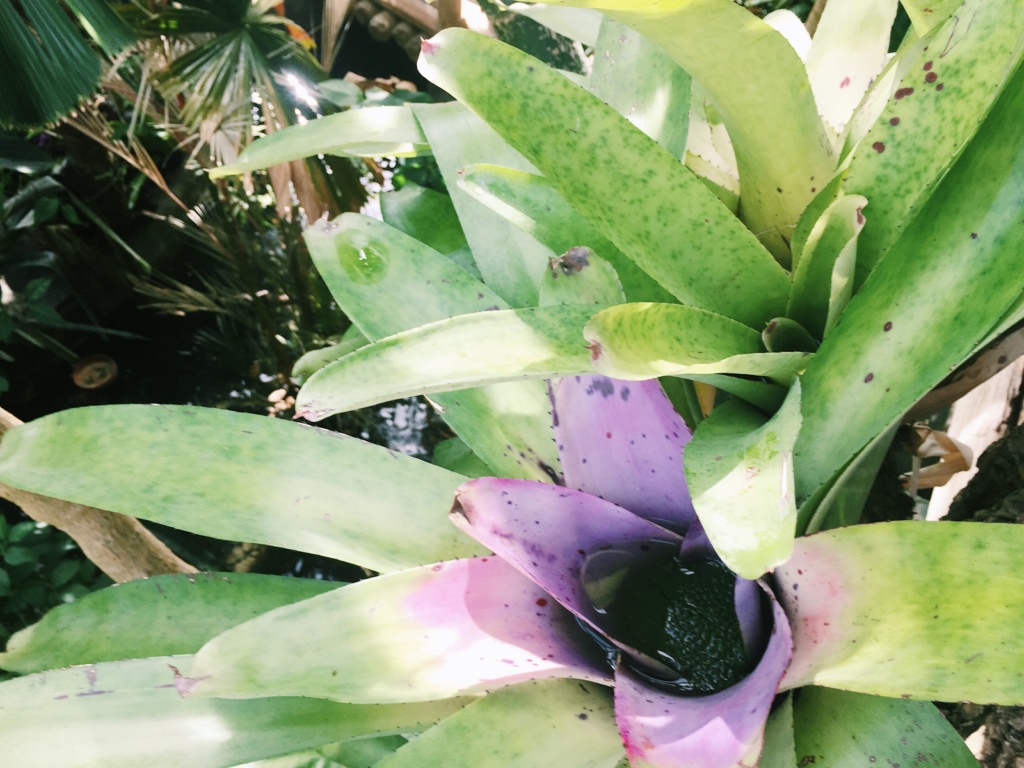 This was our favourite plant fact that we learned – these type of plants which I do not know their name, they hold rainwater in the center portion of their leaves all the time. So the cool part is that Poison Dart Frogs come along (which, they also have some very cute Poison Dart Frogs in tanks to look at, including a very chill Blue one) and they lay their eggs in the water in the center of the plants. They do this so when they hatch into tadpoles, the little poison babies have somewhere to swim until they grow into frogs and can then easily go on their way! How cool is that!?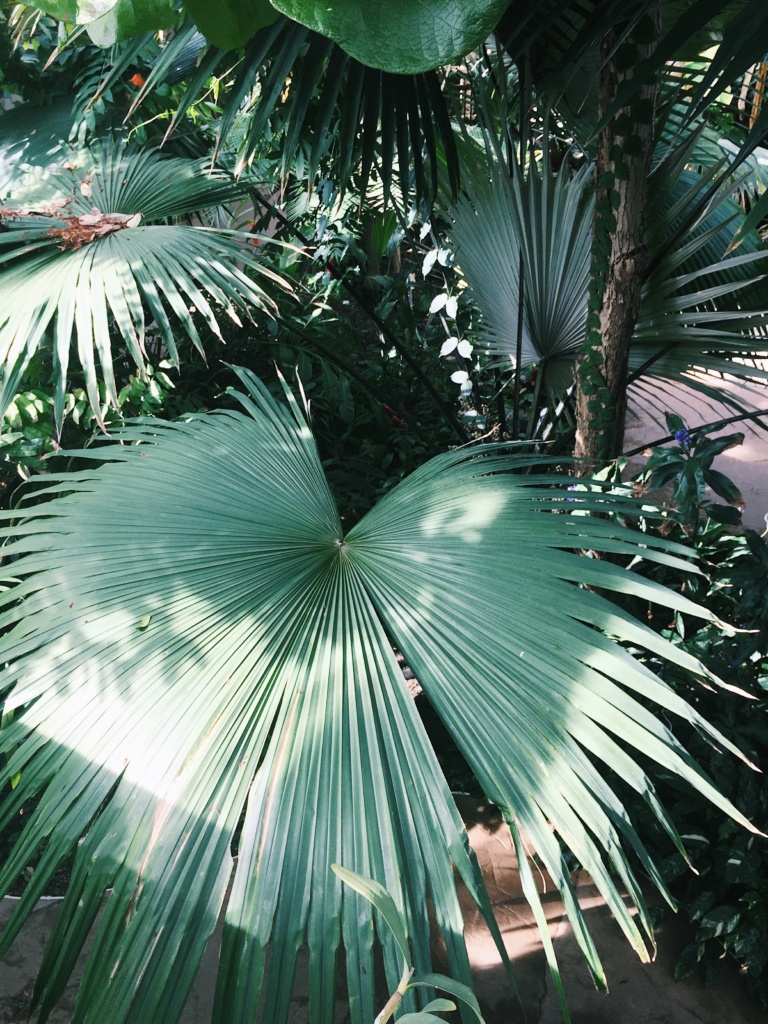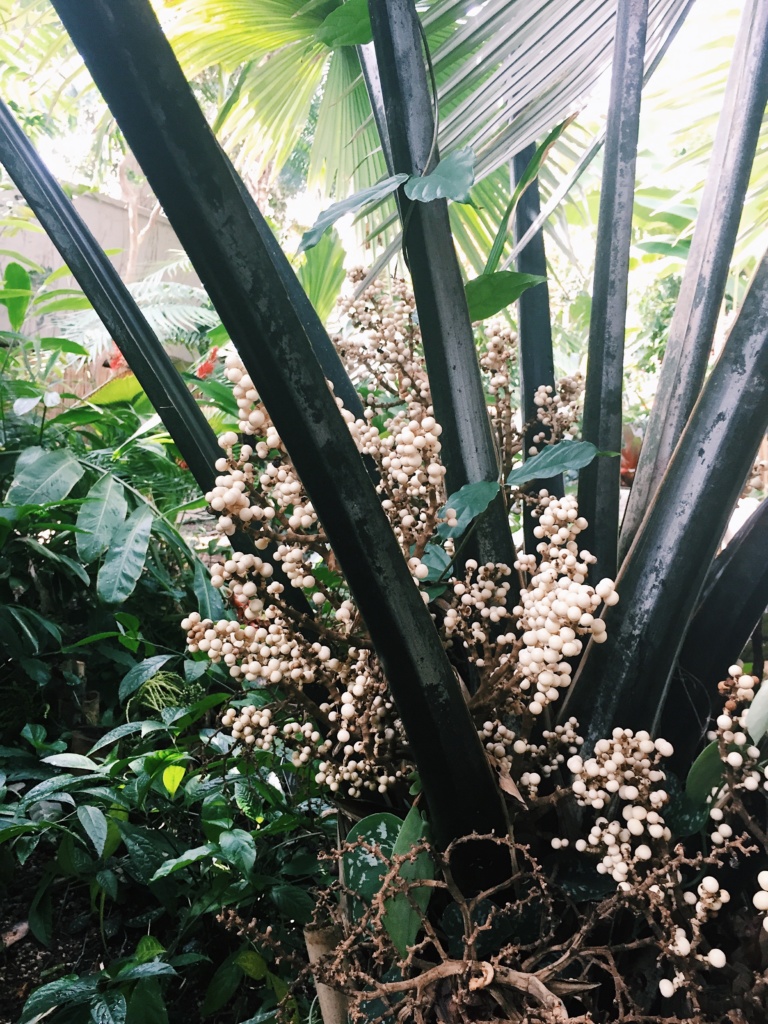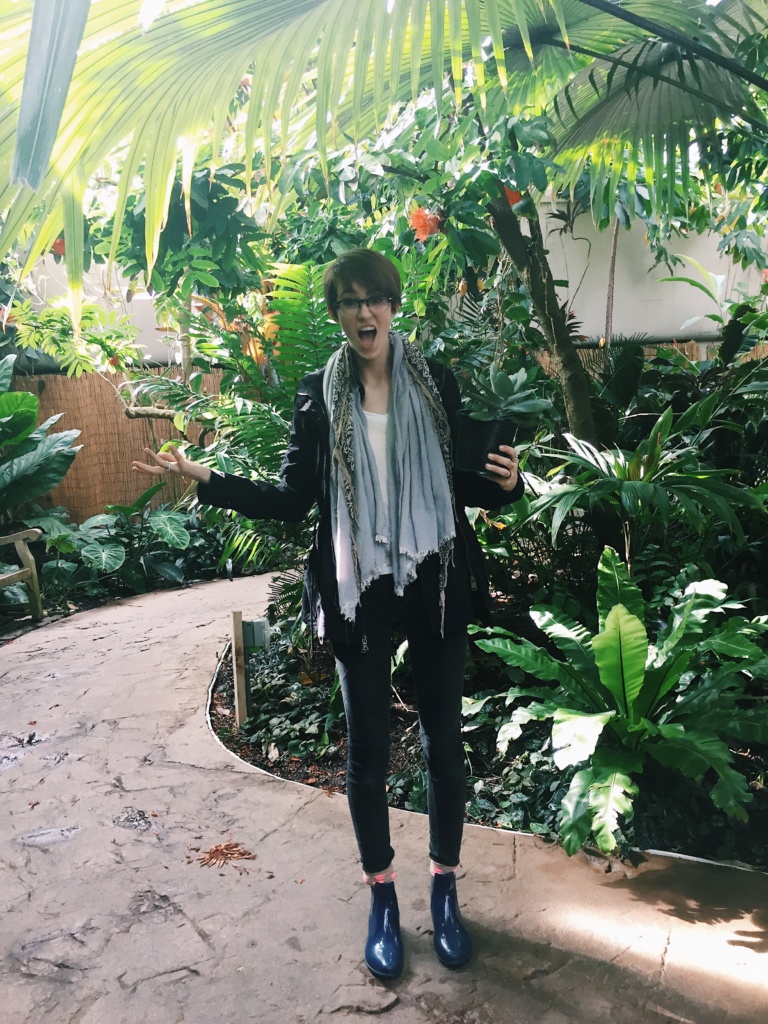 After we finally made it out of the line, we did our civic duty and voted for the best plant in the Perfect Plant Competition. In fairness to the democratic process, I will not be telling you which I voted for. This is one for which I did not vote.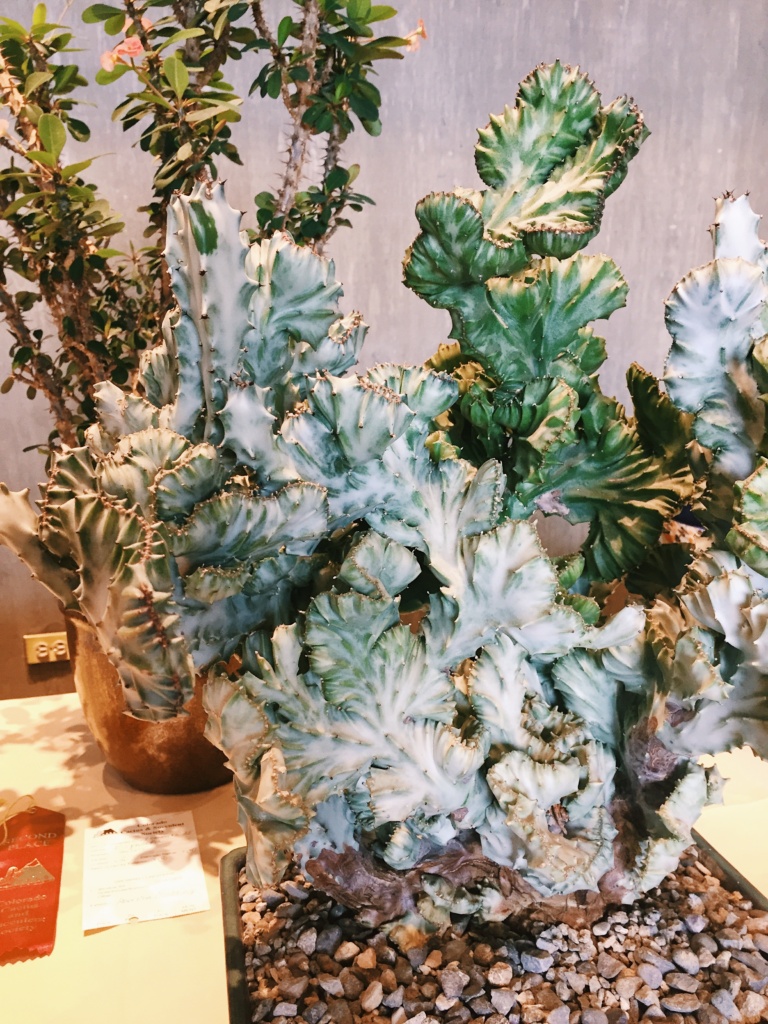 After the judging, we walked around the grounds and found some lovely fish who were trying to eat flowers off the surface of the pond.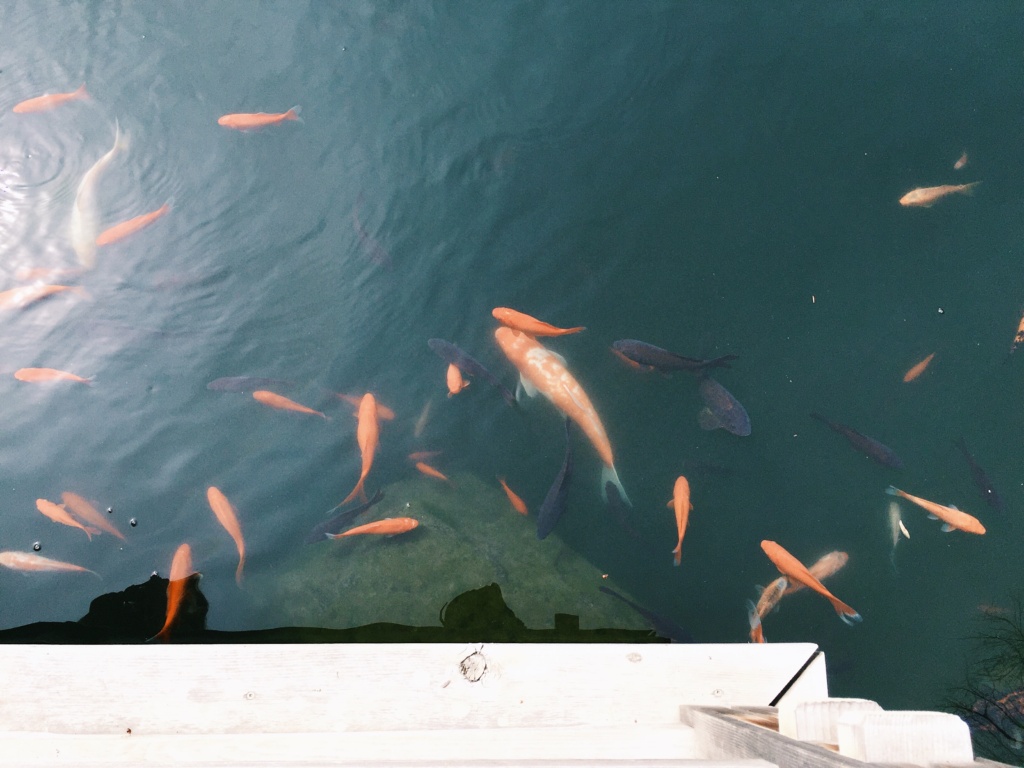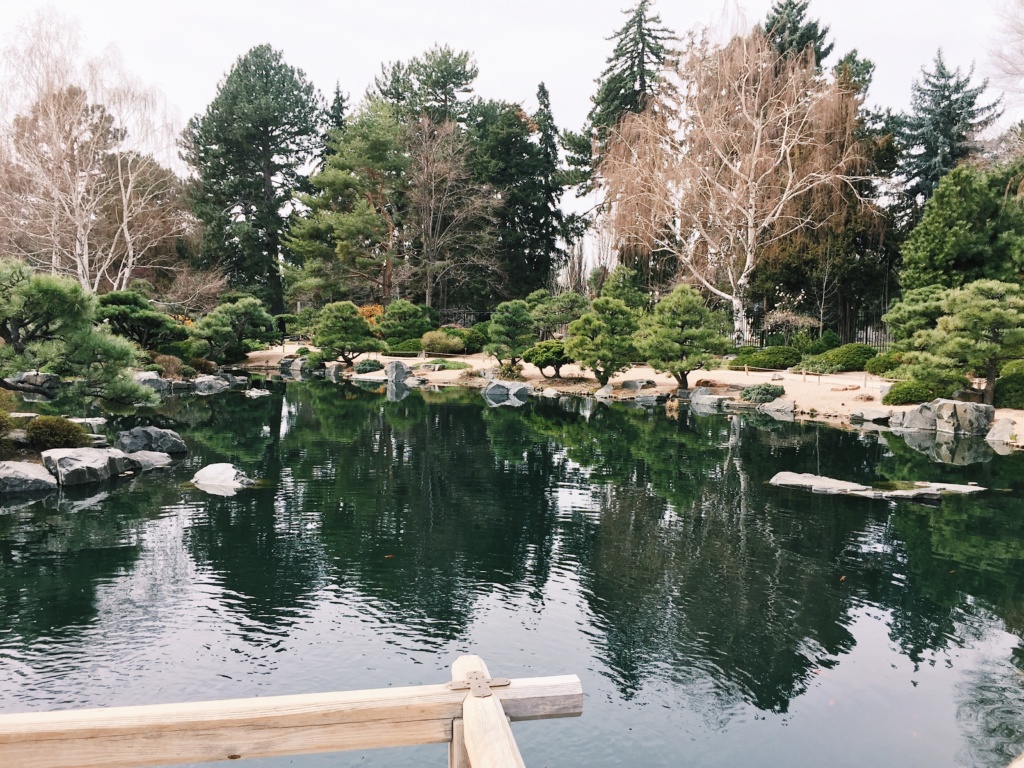 What a fun time!! If you're in Denver or you have a Botanical Garden in your city, you should definitely go. They do some crazy cool things there!!
Happy Sewing!