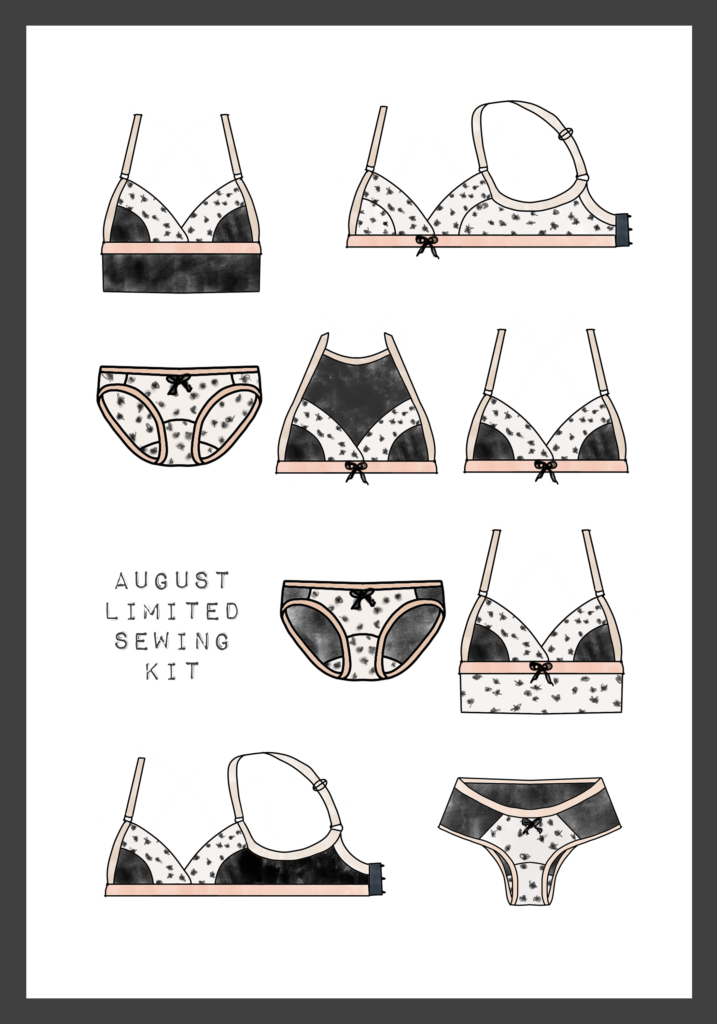 Hello! I'm so excited to tell you about our August limited edition Lingerie Sewing Kit!
We had a bit of a break from limited kits over the first part of the summer, but we're back in business for the Autumn, and we've got some super beautiful kits lined up for you!! Eek!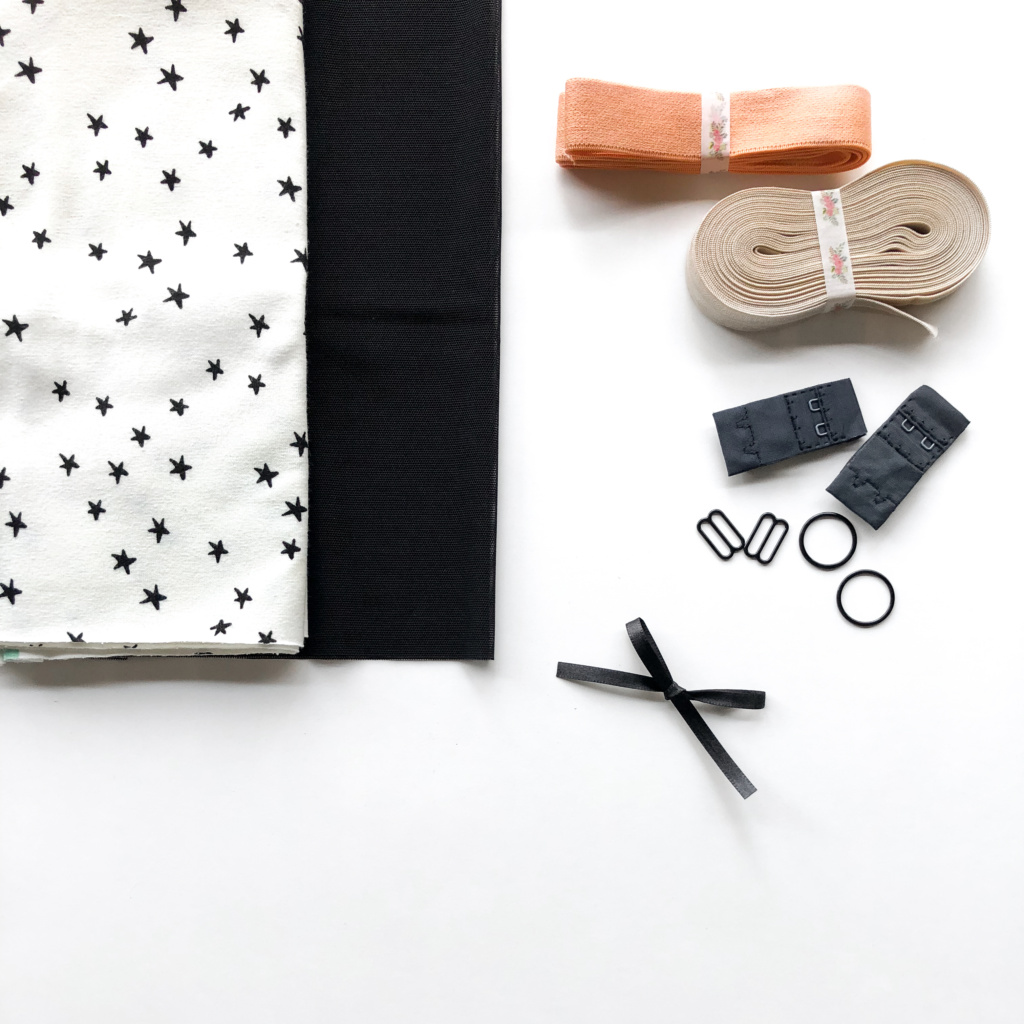 The August limited kit is this beautiful cotton blend star jersey that I picked up from Lincoln's local fabric and craft store, Crafthouse! I love supporting local businesses, and the women who run them!! The jersey is paired with a black micro mesh, either for the lining or accent panels as you wish, and lovely champagne and blush elastics to go with it! Someone asked on my Instagram if I had any samples, and to tell you the truth, there was no way to choose just one or two versions for the samples! And if I tried to make a sample of every possible fabric and pattern combination, I would use up all of the fabric before I was finished!
So instead of sewing up all the fabric, I decided to draw the options instead. The illustrations show how the materials in the kit would look with the Euler Bralette sewing pattern, including the pattern options from the Modification Pack. Obviously, these pattern views can be combined into nearly endless choices, but you can get a pretty good idea of the different things you can do with this kit!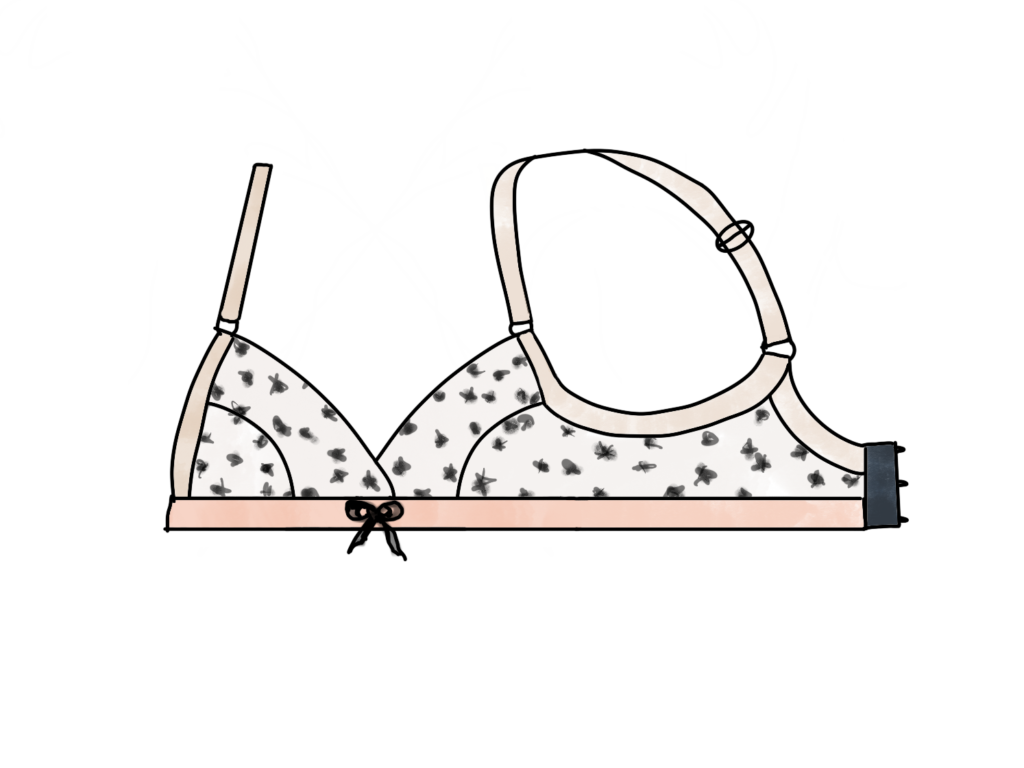 This one turned out to be my favourite illustration. Which is funny because, before drawing it, I would never have chosen this one to make, but afterwards, I can't stop thinking about it! I may just need one in my own drawer.
If you're as in love with one of these ideas as I am, go get your kit quickly! We're down to four kits, and they'll be replaced at the end of the month by another mystery kit!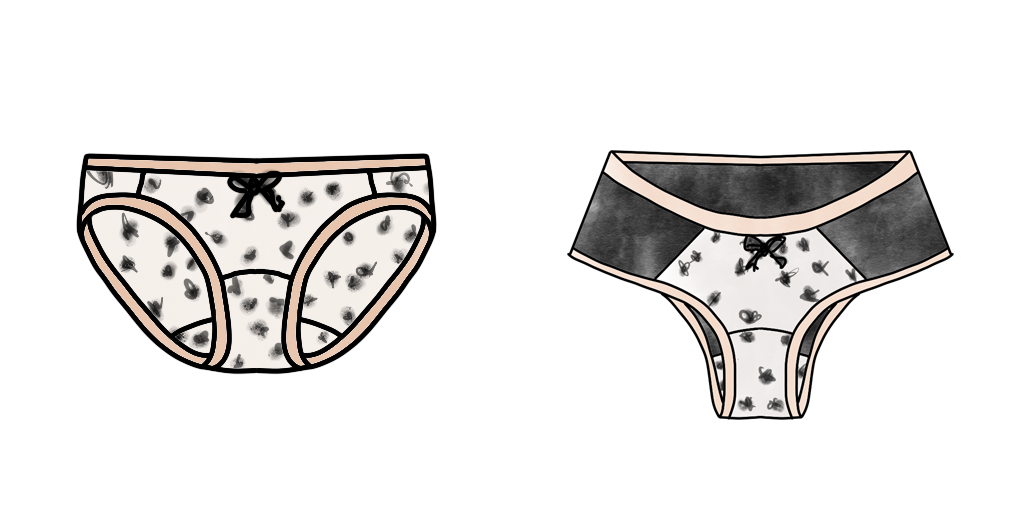 So how has your summer been? Made anything good?
I've spent most of the summer getting ready for a very exciting trip this fall, I've been dying to tell you about it! What is it about an upcoming trip that makes you feel like you need to sew all of the things? Who can know, but the bug has bitten me hard!!
I always love to hear what you've been making! Let me know in the comments or on my Instagramps!
Happy Sewing!